Follow in the footsteps of Roman Soldiers at Hadrian's Wall
Hadrian's Wall has been a World Heritage Site for over 30 years and it attracts hundreds of thousands of visitors travel from all over the world to see the historic location of Emperor Hadrian's great vision to keep England safe from the Scots. It was built by a force of 15,000 men in under six years, which would be an ambitious construction project by today's standards, but back in Roman times it was truly extraordinary.
Thousands of years later, you can explore bath houses, turrets and shrines, visit galleries and museums and watch live excavations uncover fresh details of ancient Roman Britain before your eyes.
Whether you want to take long walks along the Wall or visit the existing forts and visitor centres, such as Birdoswald (link below), Hadrian's Wall is a unique, must-see monument and a remarkable place to experience.
In its heyday, the Wall sprawled across 73 miles from Wallsend in the east to the Solway Firth in the west. Although the curtain Wall itself finished at the Solway Firth, its forts, mile castles and turrets continued down the Cumbrian coast to Maryport with further forts marking the miles beyond to Ravenglass.
Hadrian's Wall Carlisle
Carlisle is listed in the Roman The Antonine Itinerary as Luguvallium as early as the 2nd Century and Carlisle was one of the English cities that achieved civic status and a number of important monuments were built in Carlisle. Sadly not many retain a physical presence.  This may change with the discovery of the 3rd Century bathhouse at the site of Carlisle's Cricket Club, early indications suggest that this may have been built to honour the visit of the Roman Emperor Lucius Septimius Severus.
One way of enjoying Hadrian's Wall Carlisle is to use the new app developed by England's Heritage Cities, of which Carlisle is a member.
http://www.heritagecities.com/stories/explore
Another way to experience Hadrian's Wall Carlisle is by visiting the exhibition at Tullie House which showcases important Roman artefacts, including many pieces on loan from the British Museum. There's a Living Wall area where visitors can engage with ideas and stories, connect with other visitors and develop some insight about what life must have been like on the Roman frontier. Ever wondered about the smells around Hadrian's Wall? Why not visit the exhibition and find out for yourself?
Birdoswald Roman Fort
One of the best-preserved forts along Hadrian's Wall can be found at Birdoswald at a particularly beautiful section of Hadrian's Wall (easily accessible from the car park).  Birdoswald is a short drive from The Tranquil Otter and is perfect for a full day out to discover the Wall and get a sense of the turbulent Roman history.  There's also a delightful walk from the Gisland Spa 'Popping-Stone.'
Live Roman excavations happening at Vindolanda
Just a short drive further from The Sill is the Vindolanda Roman excavation site which is considered to be one of the most exciting archaeological sites in Europe. A team of renowned archaeologists and an army of volunteers are working daily to unravel the mysteries of the Roman towns, forts and communities that lived there.
As a visitor, you can watch the excavation team at work and see what they uncover. In September 2017, the site hit the headlines when the excavation team uncovered a cache of swords, arrowheads and ballista bolts that would have been used by the Roman Cavalry. The amazing thing about this find was the spectacularly pristine condition of the pieces uncovered.
Other amazing artefacts uncovered in the past few years include:
A Pre-Hadrianic bathhouse.
Several senior officer residences and barrack buildings.
Evidence of 3rd and 4th-century houses, workshops and latrines.
A Roman Celtic temple.
A Post-Roman mausoleum and late Roman Christian church.
Writing tablets, clothing & footwear, pottery and personal items from the communities who lived there.
For more details on the Vindolanda site, click here.
Other beautiful walks and places of interest
There are many fabulous walks along and close by Hadrian's Wall. One of our personal places to visit along the wall is Burgh-by-Sands where the River Eden meets the Solway Firth. You can read more about this historic village in our article. www.thetranquilotter.co.uk/burgh-by-sands
You can find out about other places of interest by clicking the link below.
www.english-heritage.org.uk/visit/places/hadrians-wall/things-to-do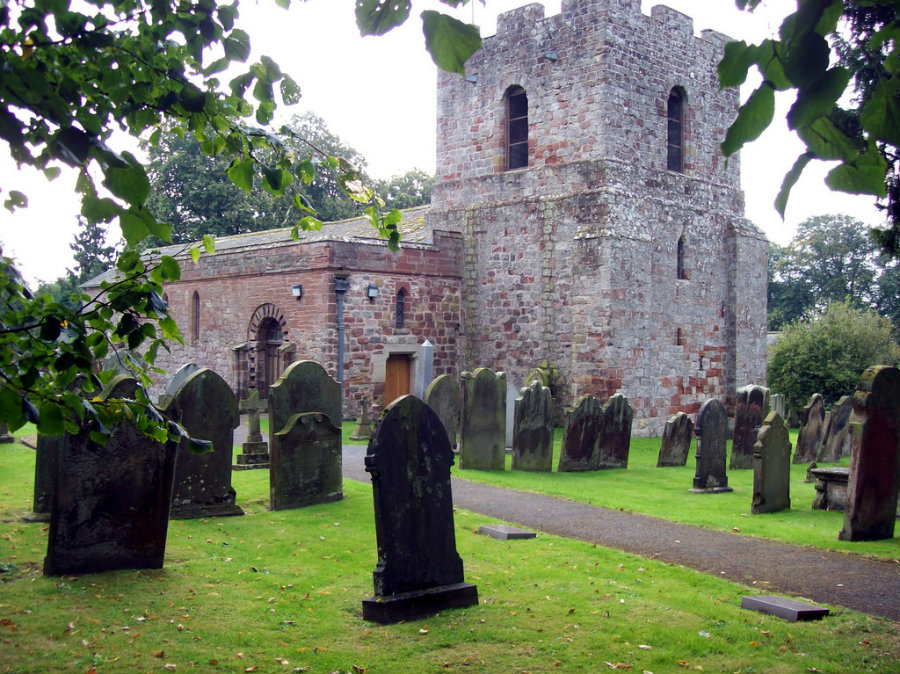 P.S. Did you know…
This year, Hadrian's Wall is included in the Lonely Planets list of top 10 experiences in England.
www.lonelyplanet.com/hadrians-wall
For more information on amazing places to visit in Cumbria, take a look at our 'Things to Do' section.