Order For Your Stay
If you already have a stay booked at with us click the button below to log into your account and add extras to your booking.
Order Now
Welcome Tray
All our guests receive a pint of fresh local milk, Border biscuits, tea bags, sachets of sugar, filter coffee sachet which we source from John Watt coffee roasters in Carlisle as well as pods of Tassimo Americano coffee for the machine.
Locally sourced food
Here are some offers that we have organised specifically for our guests from Jimmy Mulholland in Great Orton.
The Welcome Pack – £33
Butter (250g)
Cheese (Not less than 200g)
Free range eggs half a dozen
Loaf of bread (white unsliced, if you prefer brown bread then let us know)
Sliced back bacon (240g)
Cumberland Sausages (500g)
Burgers from locally sourced beef (4)
Baps for the burgers (4)
Relish (locally sourced)
Jam/Preserve (250g jar)
The Luxury Pack – £50
As The Welcome Pack but with the addition of:
Locally sourced cooked ham with honey & mustard glaze (4 slices approx 114g)
Fruit pie (225 g)
Locally sourced single cream (250 ml)
Choice of red or white wine supplied by Foundry Wines
BBQ Pack – £50
Cumberland sausages (GF)
Cumberland sausages (GF)
Chicken skewers/ kebabs (GF)
Black garlic minute steaks (marinade may change)
Bread Rolls
1 party-sized disposable BBQ
*Please let us know of any allergens*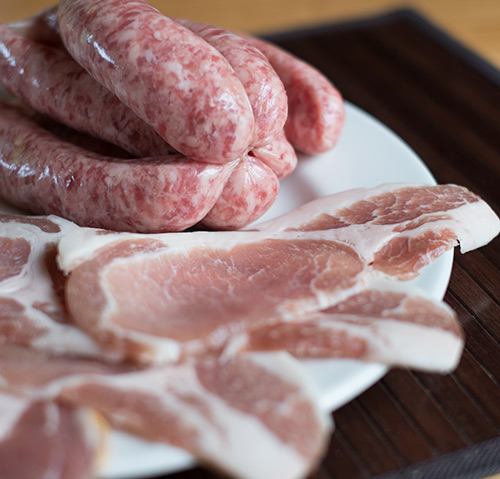 Afternoon Tea at The Tranquil Otter
Amy began baking for her friends and family during the lockdown. Her locally sourced homemade bakes, afternoon teas and platters became increasingly popular on Facebook.
You can now pre-order Amy's Afternoon Tea to the Tranquil Otter. Amy will cater guests with allergies or preferences such as gluten free, vegan and vegetarian.
She can also take special requests for the cupcakes for events such as a birthday celebration, wedding or anniversary etc. So let us know of any special requirements when you place your order.
Your afternoon tea will be in your fridge upon your arrival, plate up and enjoy with a beautiful backdrop of the Lough.
Afternoon Tea includes per person:
Selection of Finger Sandwiches
(Fillings include, Chicken Mayo, Ham, Beef,
Turkey and Cranberry, Tuna Mayo, Cheese Savoury)
Bacon and Cheese Quiche
Sausage Roll
*******
Plain Scone with Jam and Cream
Victoria Sandwich Cake filled with Buttercream and Strawberry Jam
Cupcakes
Selection of Traybakes
All for just £15 per person
**Please make us aware of any allergies when placing the order**
Experience the Afternoon Tea alongside a John Watt & Son's El Jaguar Mexican Dark Roast Coffee or a hearty cup of Yorkshire Tea – which is provided in your welcome pack.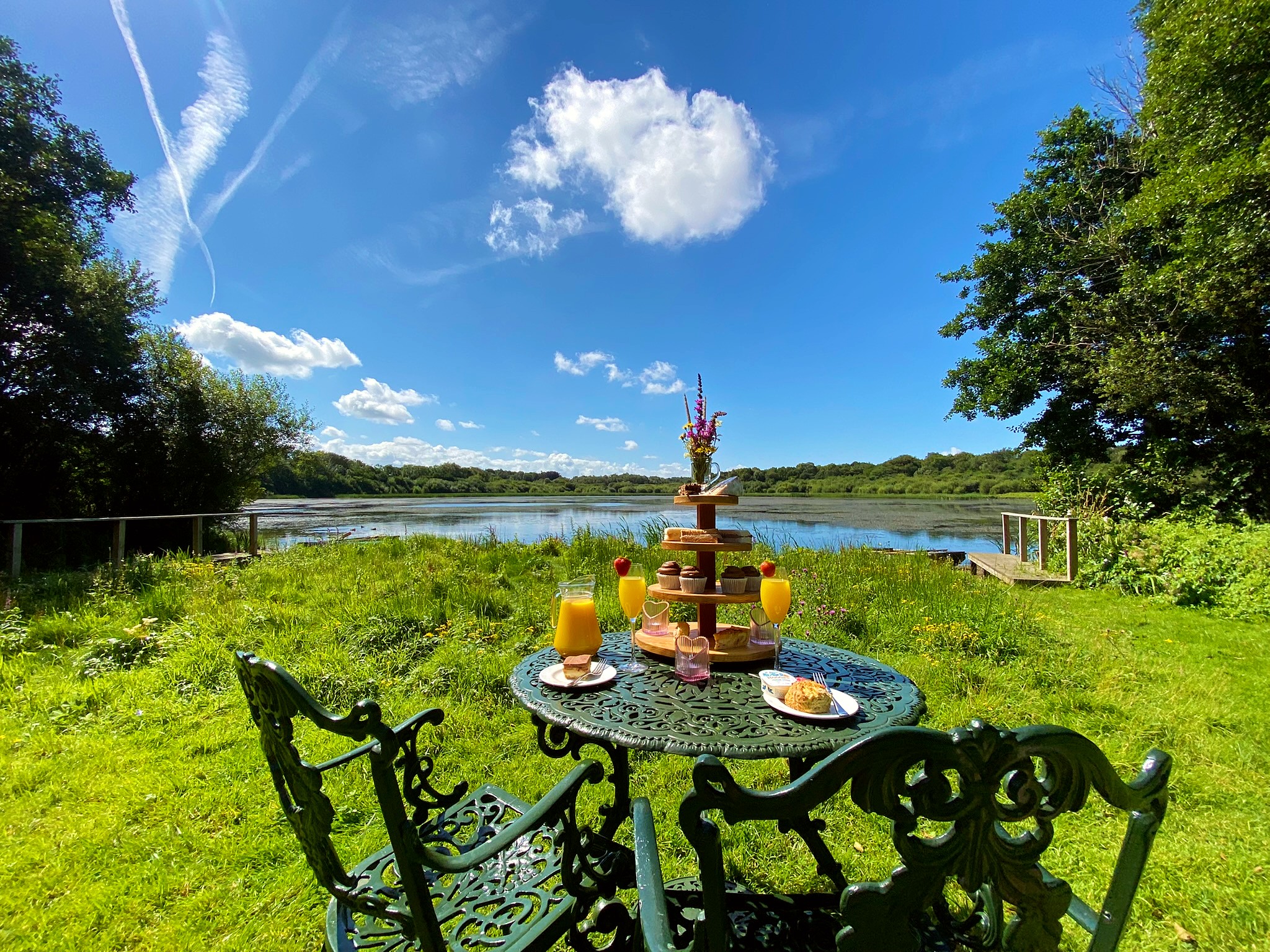 See what people have said about their afternoon teas:
"Had a festive afternoon tea today as part of a wreath making afternoon and it was so good. I am a vegetarian and was thrilled to have my own versions of pigs in blankets. A lot of places could learn a lot from you about providing good veggie options! Thank you! "
"Thank you so much for our lovely afternoon teas for my hen party. They were perfect and everybody commented on how lovely they were. Thanks again! Xxx"
"Another fantastic afternoon tea thanks you so much excellent service as always"
Flowers
We have organised for your pleasure flowers and balloons from Vandella Flowers.
Dozen red roses hand-tied £58.99 incl. delivery
Box of rose petals – £20.99 (we arrange these on the bed for you)
Premium bouquets are available in variety of colours from £45.99
Balloons
Singular Helium Balloon (Happy Birthday or I Love You) is £10.99
6 Helium Balloon Bouquet (Happy Birthday or I Love You) is £38.00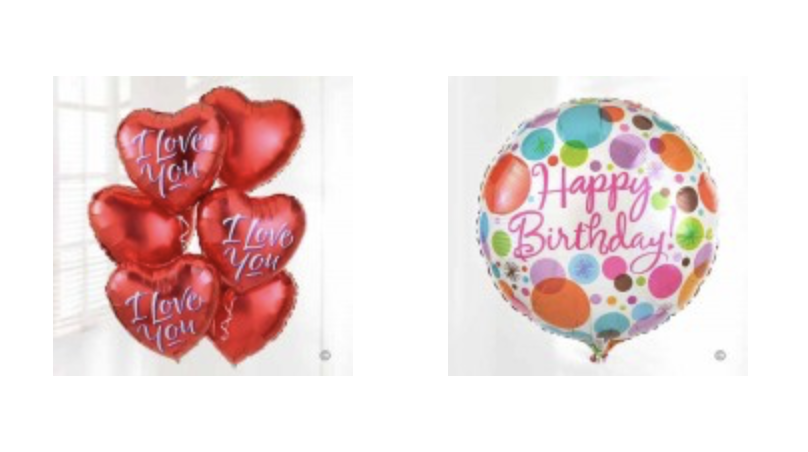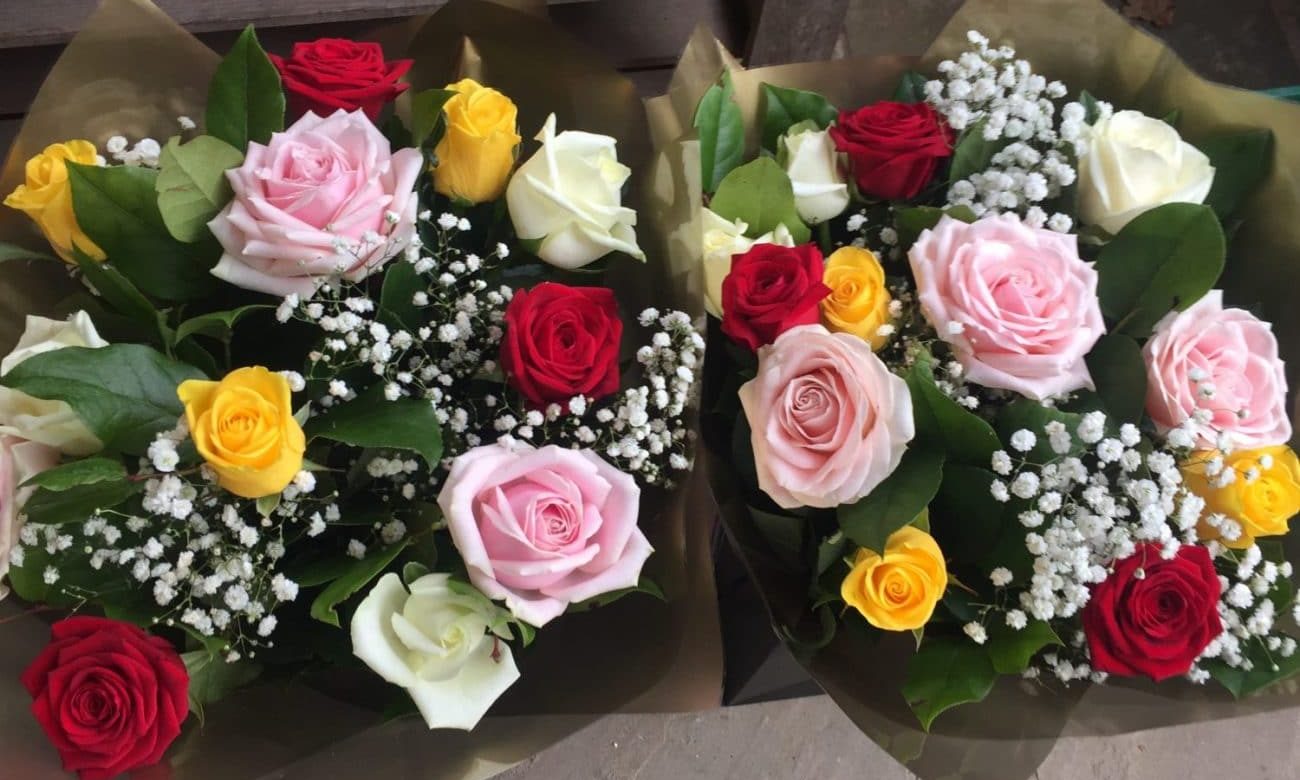 Eden Beauty
Recover from the stresses of everyday life and try an in-lodge treatment from Eden Beauty.
Call 07867 533 749 to book your in-lodge treatment or email beautybygeorgia@icloud.com.  Their Facebook page can be found here.
Here is a selection of treatments to consider:
Luxury full-body massage, including face and scalp 75 mins £55
Full body massage 55 mins £50
Back, neck and shoulders massage 25 mins £35
Shoulder, face and scalp massage 25 mins £35
Holistic facial 55 mins £50
Here is a little bit about Georgia:
Georgia has been visiting our lodges for over 10 years. Beauty and holistic therapies have been something she loves. Although previously a chef, who still has a passion for good wholesome food, she certainly doesn't miss the high pressure in the kitchen!
She is passionate about keeping fit and healthy in a holistic way and sharing what she's discovered with our guests. One of these beliefs is its not just what we put on our skin but what we fuel our bodies with.
For her heavenly Facial treatments, Georgia has chosen to submerge you in the power of the finest natural and organic, ethically sourced herbs, botanicals and essential oils to make award-winning collections, with Neals Yard Remedies. Facial oils replenish your skin's natural moisture levels while helping to protect it from future moisture loss. They're useful in cold, dry weather when chilly winds and to help hydrate after a day in the sunshine.
Please confirm when contacting Georgia that that there are no medical contraindications, medication or allergies that she needs to be aware of.
Georgia Collie
Eden Beauty
Arbonne Independent Consultant
Consultant ID #440010414