Your Stay at the Tranquil Otter
We are very much looking forward to welcoming you, our guest.
This page provides you with everything you need to know before and after your stay.
Booking Extras
If you have already made a booking with us you can add extras to your booking such as use of the hot tub (all lodges) and sauna (Heron and Egret only), extra logs, bird food etc. at the time of booking via your manage your booking portal which you can access via the button below.
You can also add treats such as Food Baskets, Beauty Treatments, etc. Find out more about these optional extras by clicking here.
It is important to book all of these before you arrive to enable us to organise them for you.
Manage Your Booking
Pre-arrival e-mails
Once your balance is paid, we send you a "booking confirmation" e-mail. Please take a few moments to read this as it sets out the people on your booking, arrival day, departure day etc.
We also send you an e-mail a week before your arrival. This email contains numbers to contact us in case there are disruptions to your travel plans etc. The e-mail also gives you details of how to let us know when you have arrived at the Tranquil Otter. You can find detailed directions here on our "how to find us" page.
Hot Tubs
If you have already booked your stay with us and selected the added luxury of a Hot Tub, please fill in our Hot Tub safety form. Just click the button below to fill in and submit the form online.
Hot Tub Safety Instructions
Wifi Devices
Connection to a laptop, phone or tablet is via a signup page. More recently however we have noticed that guests are enjoy using devices such as Amazon Fire TV's which need to be whitelisted before your arrival in order to connect to the wifi. Please read the section on wifi in the Frequently Asked Questions page on how to get your device whitelisted before you arrive.
What To Expect
Your self-catering lodge at the Tranquil Otter is fully furnished, a home from home, your own retreat.
Each Lodge has facilities to prepare and cook your own meals, giving you the freedom to set your own schedule and enjoy your holiday in a way that suits you. Self-catering does not include 'room service', daily maid service, concierge or staffed reception.
Tranquil Otter lodges are inspected by Visit England each year and have consitently been awarded 5 stars.
Click here if you need any help or emergency advice during your stay.
What's included in my lodge?
Your lodge will be ready to use. Beds made up, a bath sheet, hand towel and towelling bathrobe for each guest for the duration of your stay.
We provide natural organic toiletries from Pure Lakes.  We keep a small selection of products for sale and a wider selection is available to purchase on the Pure Lakes website. If you love their products, please do provide a review.
The kitchen is fully equipped with fridge/freezer, oven, hob, microwave oven, kettle, toaster, pots, pans etc. A hair dryer is supplied in each bedroom. There is an iron and ironing board and clothes airer in each lodge.
Safety
The Tranquil Otter is an unspoilt rural site with a lake and woods in their natural state. These, inevitably, present potential hazards and need care on the part of our guests. There are, for example, small bridges over streams, boardwalks across swampy ground and fallen trees left lying to provide rich habitats for birds, mammals and invertebrates. There is unfenced water around the site that can be dangerous, even for good swimmers. Guests need to take reasonable care. Children must be supervised by a responsible adult at all times. Buoyancy aids are available from us and strongly recommended.
Wifi
Our lodges each have fibre connection and telephone reception is variable. Connection to a phone or tablet is via a signup page. More recently we have noticed that guests are enjoy using devices such as Echo which need to be whitelisted in order to connect to the wifi. Please read the section on wifi in the Frequently Asked Questions page on how to whitelist your device.
Hot Tub
Every lodge has a hot tub for you to book and use during your stay. We want you to relax and have fun, but here are a few FAQs that we think are worth sharing to help keep you safe. Please click here to read them."
Boat
Each lodge comes with its own flat-bottomed boat.
Log Burner
Your lodge comes complete with a basket of logs, kindling, fire-lighter and matches. Additional logs may be bought on site.
BBQ Areas
Every Lodge has a brick built BBQ area. However due to COVID changes we have removed the grills from the BBQ areas so charcoals can no longer be used, we do now provide disposable BBQs to use during your stay and you can add these to your booking as an extra in your MyStayPlanner. 
Woodlands
The lake is surrounded by woodlands, enjoy an early morning walk and, if you are lucky, you may see a fox, deer or otter.
What tranquility means for your stay
Our guests come to the Tranquil Otter to get away from the hustle and bustle of city life. We offer a rural retreat where you can get close to nature while enjoying 5-star, fully equipped accommodation. Sitting on your deck overlooking our private lake is a deliciously tranquil experience and the perfect antidote to the stress of traffic jams, urban noise and overcrowded commuter trains.

Nature cannot be silenced
But nature cannot be silenced. There are noises. Birdsong may wake you up in the morning, and you may hear owls 'hoot-hooting' late at night. Ducks, frogs, crickets and bumblebees all add their two penny-worth to the throng not to mention the cattle in the fields or the woodpeckers, pigeons and deer in our woods.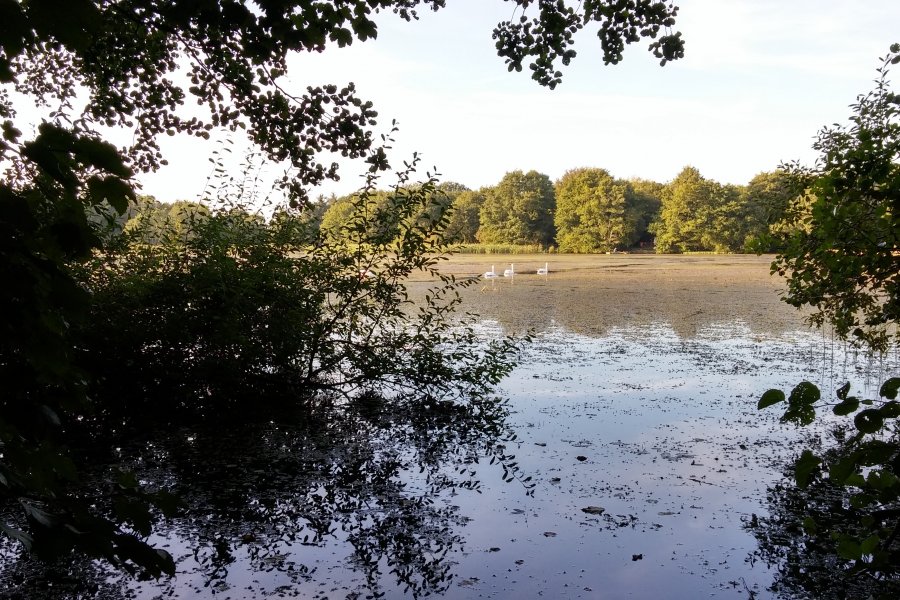 Our tranquility terms for guests
Human noise is quite different. Our terms of occupancy make clear what our guests can expect from others and what we expect of them.
"It is of the essence of the contract between the Guest and the Company that Guest's lodge is to be occupied, and the site enjoyed, in such a way that the occupants cause no nuisance, disturbance or annoyance to other guests or to the Owners of the Company. To illustrate and without prejudice to the generality of the foregoing, things that the Guest undertakes not do or permit to be done include, but are not limited to, playing any form of musical instrument or electronic device in such a way as to be audible outside the Guest's own lodge, shouting, whistling or singing indoors or out or revving engines or motors. No fireworks of any kind, or drones, may ever be brought onto, or used anywhere on the site."

Take your front-row seat to observe and enjoy the local wildlife
Our guests can get up close and personal with nature, and have a front-row seat to a designated Site of Special Scientific Interest (SSSI) to watch the varied wildlife that lives in and around the Lough.
Most of our guests like to keep themselves to themselves and spend their time reading, enjoying the hot tub and immersing themselves in the peaceful surroundings. However, because all our lodges overlook the lake, voices and other noises can carry, and guests may hear sounds from the neighbouring lodge during the day.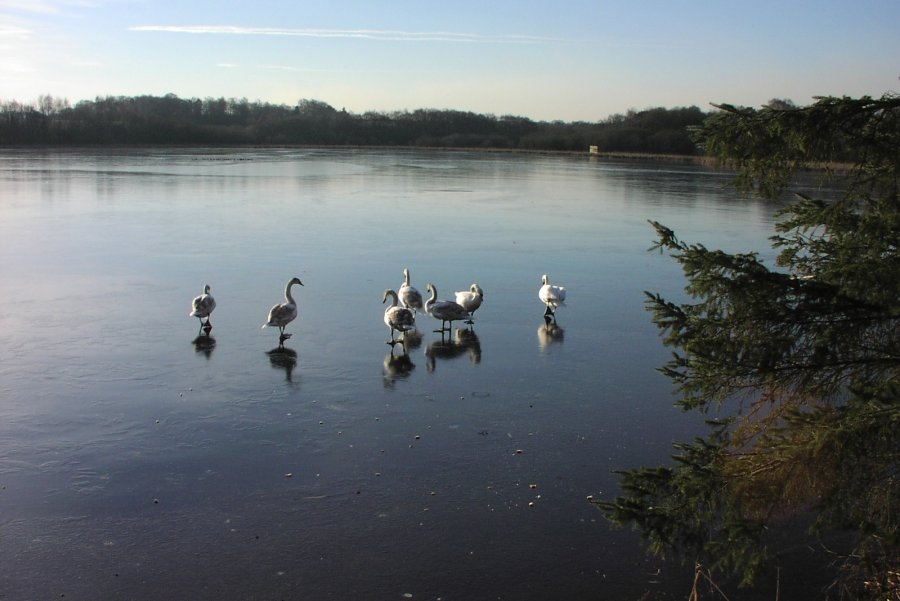 A far cry from being awakened by juggernaut lorries thundering past
The overall experience of a visit to The Tranquil Otter is peaceful and idyllic, but it's not always silent. But even if you've been woken up by a symphony of birds at the crack of dawn, you can't deny that it's a far cry from being awakened by police sirens, aeroplanes or lorries thundering past.
The only traffic jam you're likely to see in our part of the world will be sheep that have strayed, or maybe a duck trying to get her chicks safely across the road.
If you'd like a front-row seat to nature in all its glory, then come and visit the Tranquil Otter. You won't be disappointed.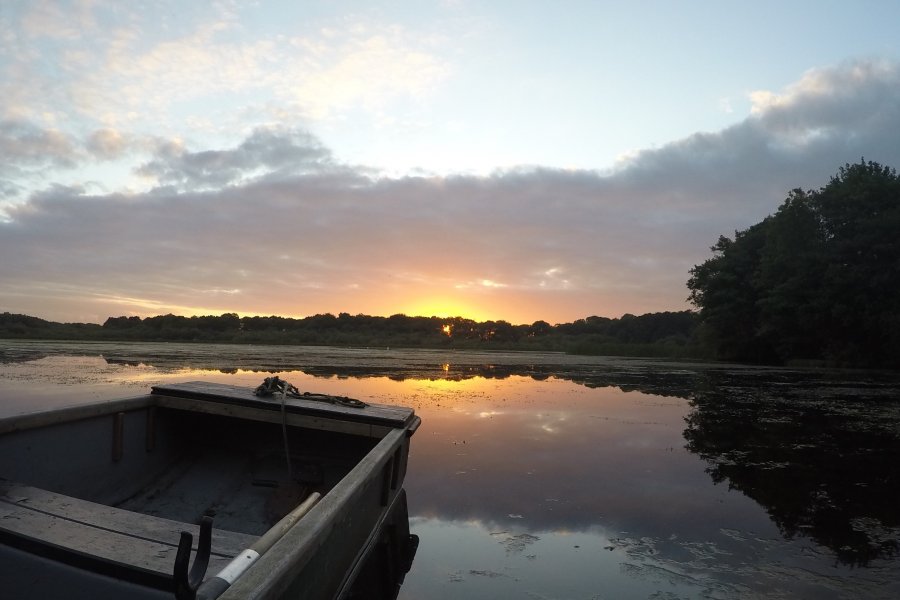 An inspirational tranquility quote
We could not resist adding this inspirational quote by Karen Madwell.
"Nature is the best medicine for serenity. Peace, calmness, stillness. It's good for the heart."
If you enjoy mindfulness, consider Forest Bathing in Whinlatter with Lakeland Wellbeing, www.facebook.com/lakelandwellbeing for more information.
Book early to be sure of getting the dates you want. www.thetranquilotter.co.uk/book-online
Checking out
Departure on Monday or Friday is by 10am, if you are planning to leave before 9am please let us know. Departure on Sunday is by 11am.