Gift Voucher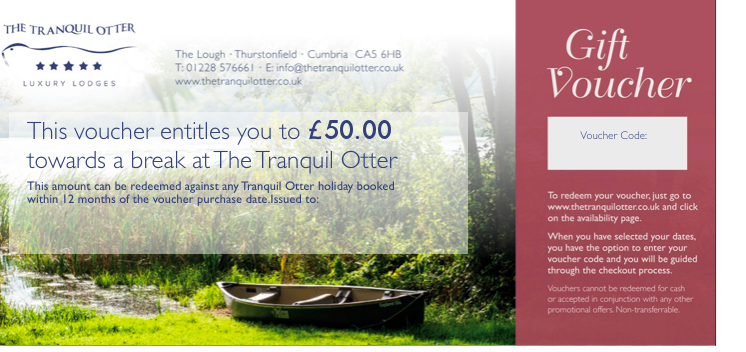 Looking for a memorable gift for a special occasion? Whether it's an anniversary, a wedding, a birthday, Christmas or a thank you – give the gift of a relaxing break, give a Tranquil Otter gift voucher.
Easy to use
The Tranquil Otter gift voucher may be used for making a booking online, by email or by phone.
Ready to buy the Tranquil Otter Gift Voucher?
To order then just click on one of the vouchers below. Want to personalise your gift voucher? You can add a message on the checkout page  You can order multiple vouchers of either £50 or £100 to add to the total cialis for sale vancouver value that you want.  You can then personalise the gift voucher with a message and it will be emailed out to the person you are buying it for.