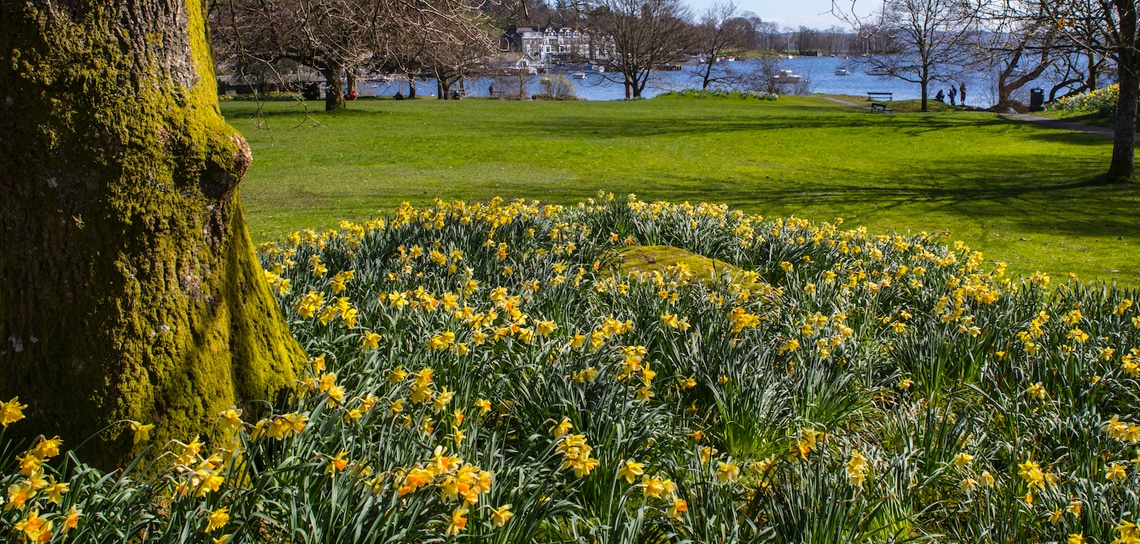 Easter at The Tranquil Otter
Easter is a great time to enjoy the Lake District. The Daffodils are normally in full bloom, and the Bluebells are ready to burst into a riot of colour at any moment. Easter short breaks near Lake Districts give a lot of enjoyment for the whole family, from the newborn lambs, cygnets and goslings to the Easter egg hunt in the woods and around the lodges.
Our guests love sitting on their deck or relaxing in the hot tub, watching the cygnets and ducklings learning to swim and the foliage coming to life again after the winter months. Everything is alive, fragrant and renewed.
Easter Egg Hunt
Families staying with us over Easter love our Easter egg hunt. We have our very own woodland area where little ones (and big ones) can hunt for the hidden chicks and lambs. It's a delightful way for families to have a fun walk in the woods and be rewarded by an Easter egg on their return.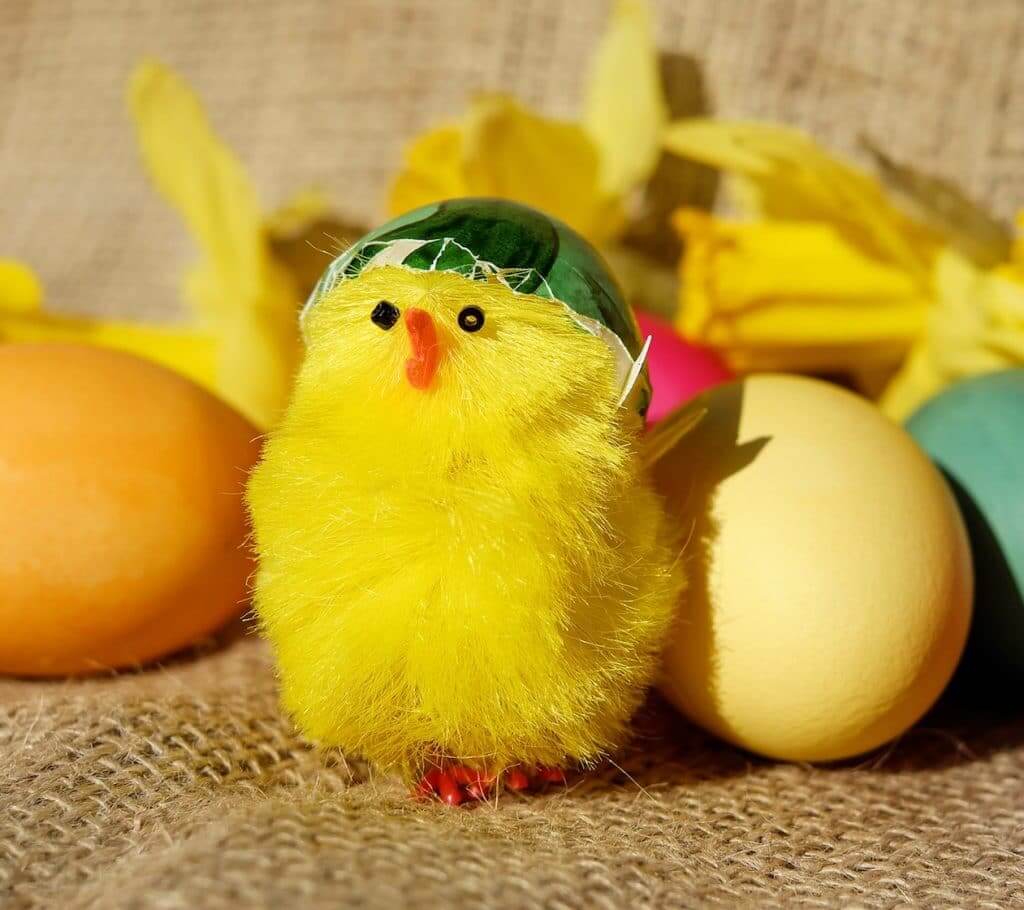 Here's one of our guests delighted with her find….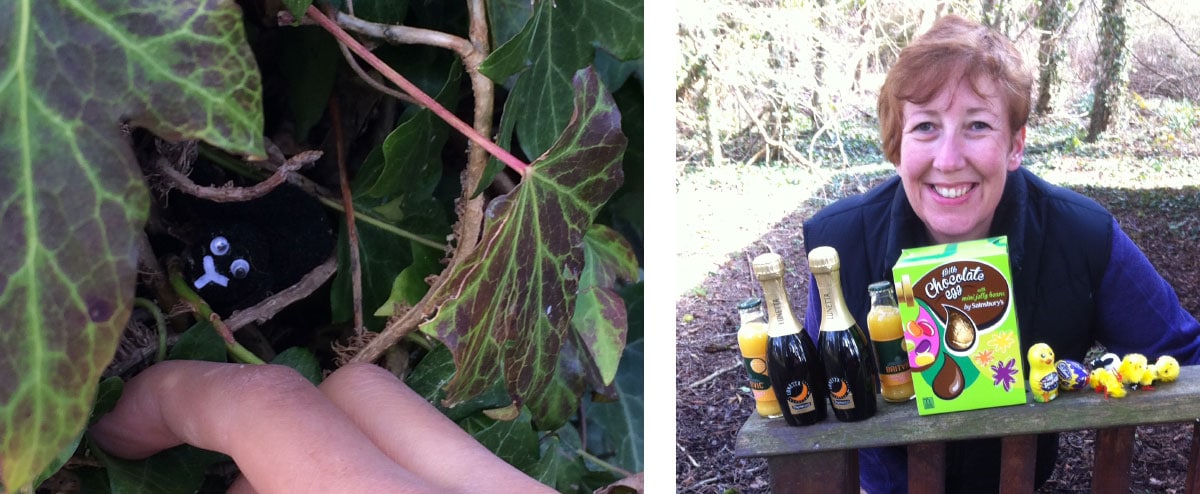 Experience the wildlife from your lakeside deck
All the lodges at the Tranquil Otter have a private deck that overlooks a private lake (known as The Lough), where you can see our delightful goslings learning to swim. We are classified as a Site of Specific Scientific Interest (SSSI) due to the extraordinary variety of species that can be found here throughout the year.
We are very close to the Solway Coast, an area well known for its stunning variety of bird and wildfowl life. The sand dunes, saltmarsh, shingle beds and peat mosses make it a favourite area for oystercatchers, curlews, plovers, lapwings, dunlins, godwits, redshanks and turnstones.
Take a half-day tour with Fiona and learn about the Secret Solway.  If you enjoy searching the web, there is more buy clomid fertility information about the wildlife on the Solway Coast at www.solwaycoastaonb.org.uk
Dogs at The Tranquil Otter
If you would like to bring your four-legged friend on your Easter break, we have created some helpful information. Easter does tend to be in the middle of the lambing season, so dog owners need to be mindful of not walking too close to new lambs or heavily pregnant sheep.
Holiday with your four-legged friend
https://www.thetranquilotter.co.uk/dog/four-legged-friend/
Dog-friendly Lake District Walks
https://www.thetranquilotter.co.uk/for-your-stay/lake-district-walks/
Easter Short Breaks near Lake District
Uncertain of the dates for Easter Short Breaks?
10th April 2020 – Good Friday
12th April 2020 – Easter Sunday
13th April 2020 – Easter Monday
For younger families wishing to extend the fun
Young families have the opportunities to make many memories on Easter short breaks near Lake District.  Two fabulous attractions that have amazing activities are Walby Farm Park and Tullie House.
Walby Farm Park has a weekend of Easter Egg Hunt Challenge amongst their regular farm park activities. Here's a quick review of their 2019 calendar, we'll update this page as soon as their 2020 Easter timetable is released.
Tullie House offers activities as well as an Egg hunt whilst exploring the galleries and the ground of the beautiful Jacobean house.  Here's a link to the 2019 egg hunt.
Great places to see spring flowers
Many of our guests love to see the spring flowers, particularly the iconic Daffodils. We've written an article on the best places near The Tranquil Otter to see Daffodils in all their magnificent golden glory. Click here to read more.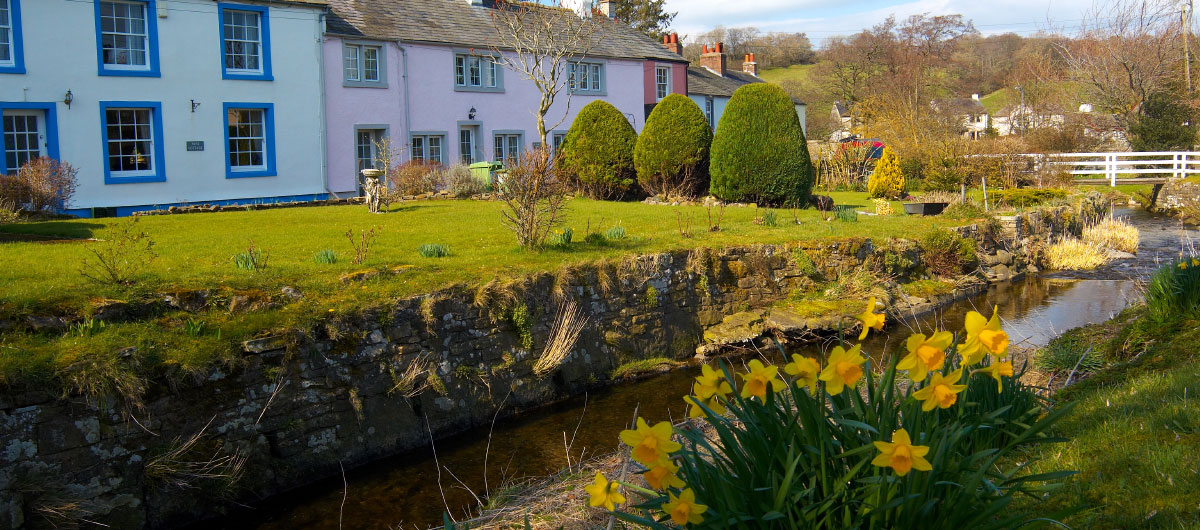 Early booking is recommended
As you can imagine, Easter is always fully booked, so we recommend that you book early to avoid being disappointed.