Welcome to The Lodge Club
As a previous guest of the Tranquil Otter you are entitled to the great benefits listed below as well as access to other exclusives in this section.
5% discount on all future bookings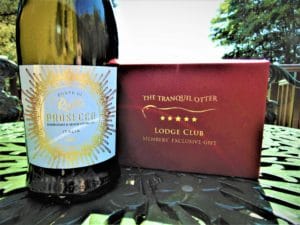 Enjoy this special gift on your return as a lodge club member.
Special Offers
If you fancy a break at short notice, please have a look at our special Last Minute offers page.
Priority booking
Priority booking means that you can book ahead knowing that you can change your dates without charge as long as you give us two months notice. We can also hold a provisional booking for you, giving you time to consult friends and family. Fill in this form to see if your dates are available and we'll be in touch asap.