360 degree Virtual Tour
Did you know what to expect when you first checked in at the Tranquil Otter? We hope that you've had a look around the website and that it does provide the information that you need. Over the last decade, we've had a handful of people coming to have a look at the lodges before they book. Given that we are off the beaten track, this is quite an investment to make for a holiday or a short break. Through our blogs and Facebook page, we try to provide an idea of what the Tranquil Otter is as a destination. Still for the first time guest, when you drive up the lane from the road, it is clear that you have arrived at a rural location. You see where to park, and the approach to the lodge. What you cannot see immediately is the wildlife: the ducks, moorhen and swans or the hottub and the boat you get with the lodge?
Start your Virtual Tour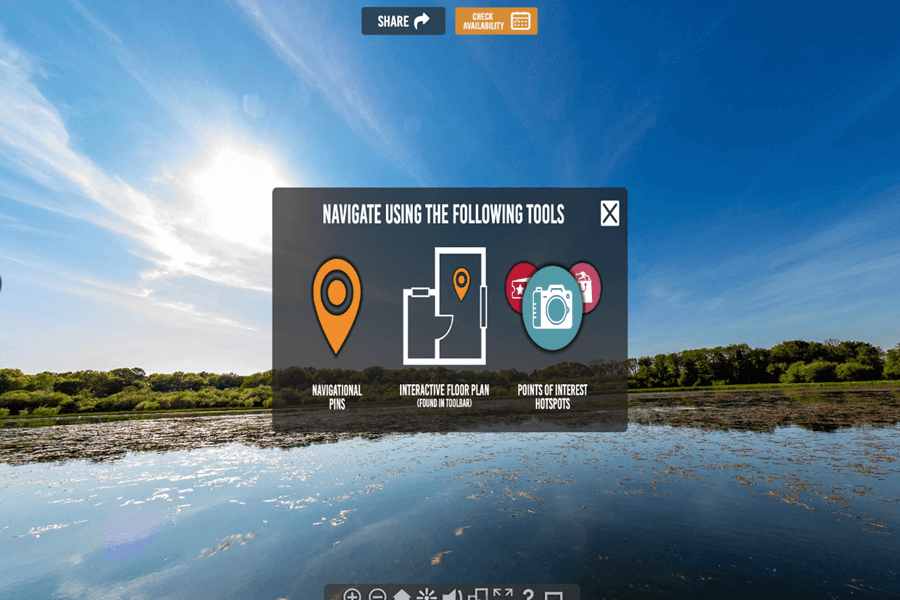 As of February 2020, this has changed. You can now compare each lodge by walking through each room, look at the layout, compare the bedroom, bathroom, kitchen and the view. We regularly are asked about the best view, the most private lodge and our favourite. You can still ask us what we like about a particular lodge. As for comparing various aspects of each lodge and its situation, you can take a look, and see for your self.  You can even take a look inside the birdhide. Look out for the virtual tour link on the Our Lodges page and the web page for each Lodge. Navigate to each room using the hotspot icon.
We'd love your feedback on the tour
We'd love your feedback. For the sharp-eyed amongst you, you may notice some difference between the photos in the lodge slide show and the tour, we have made some changes.
Watch this space
We plan to have a tour of the woods next. We'd love to hear your feedback.