It's not often that a casual conversation in the park gives rise to a quote from Keats. It happened to me today in Rickerby Park, Carlisle. The sun was out and it was a beautiful autumn day, I chatted with a number of people and a gentleman of three score years and ten said to me "Tis the season of mists and mellow fruitfulness" and, Reader it made me smile through and through. I know his age because he told me.
Rickerby Park Carlisle – The River Eden runs through it
We provide our guests with walk leaflets, one of which is about Rickerby Park, a traditional Victorian park. The leaflet provides plenty of information but we're not sure that it does the Park justice.  We think these pictures tell a better story. The Park is defined by the River Eden as it hurries its winding way through Carlisle to the Solway Firth and thence the Irish Sea.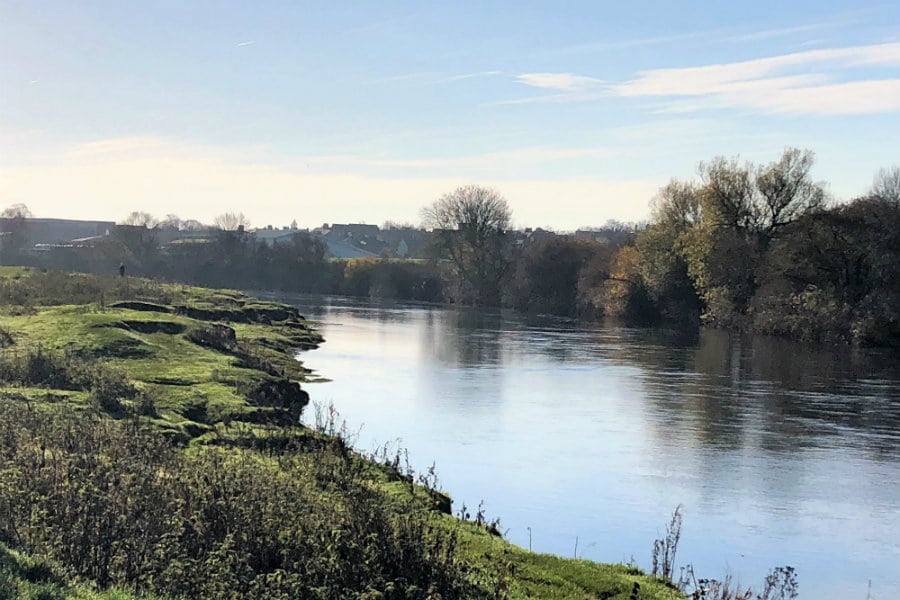 Places to stop and reflect
The River Eden is a Site of Special Scientific Interest for its 184 recorded plant species, making it a resource of national importance.  It is also amazingly beautiful and restorative, with many a bench or platform to sit and reflect or watch out for a lucky glimpse of an otter or kingfisher.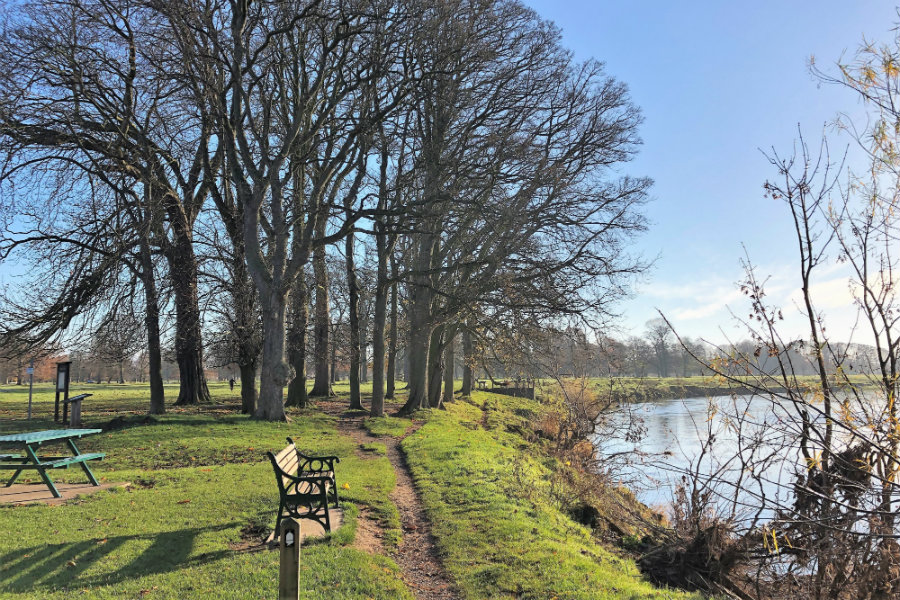 Most mornings, if you are early enough you might catch Leah on the bank whilst Nick goes in for his daily swim in the spot below.  The Eden is always "swift and chilly", so Nick tells me. So, don't think of joining Nick unless you are a strong swimmer, properly equipped and well accustomed to cold water swimming.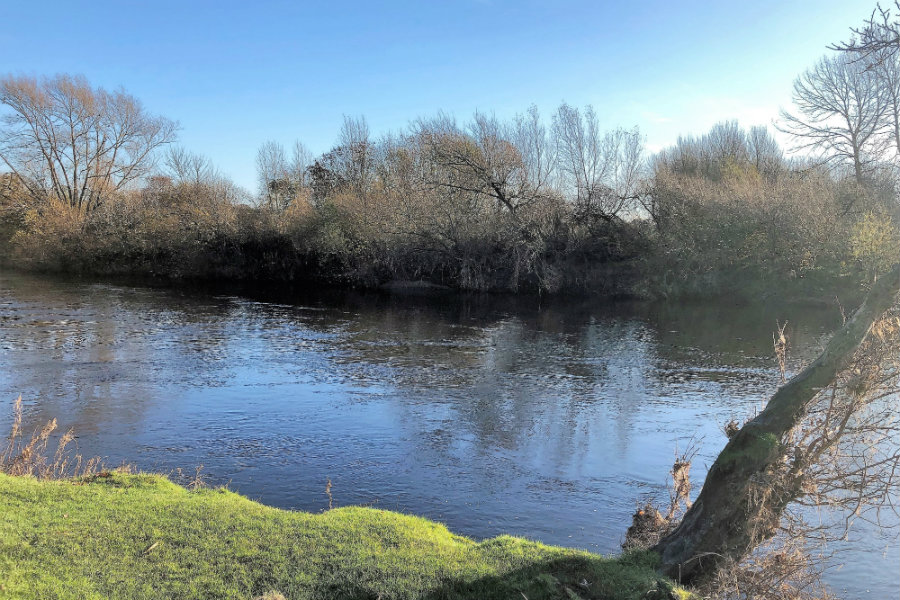 There are plenty of notices that provide information about the wildlife and history of the park.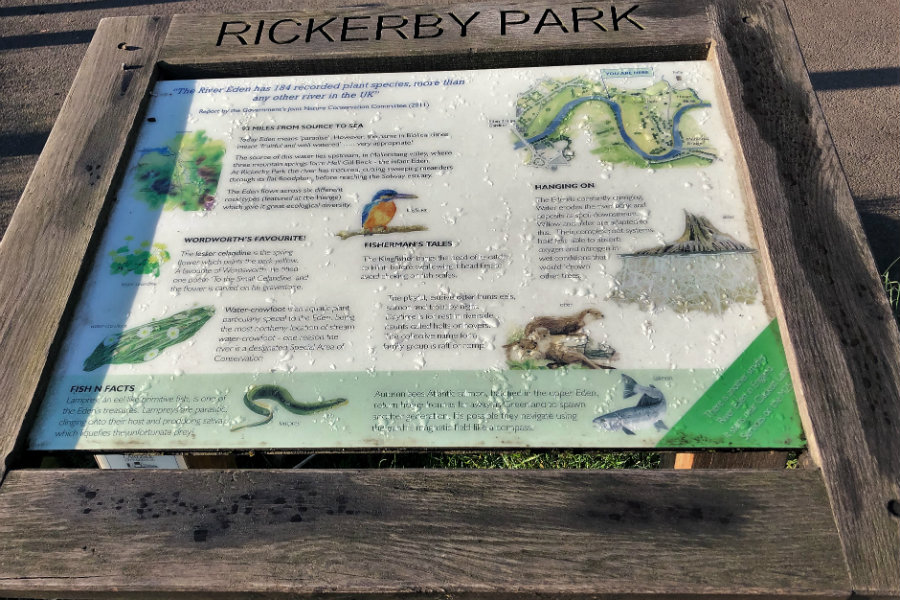 Amazing views
All these pictures were taken on a single walk on Sunday 18th November 2018. Each turn provides a different perspective and amazing views.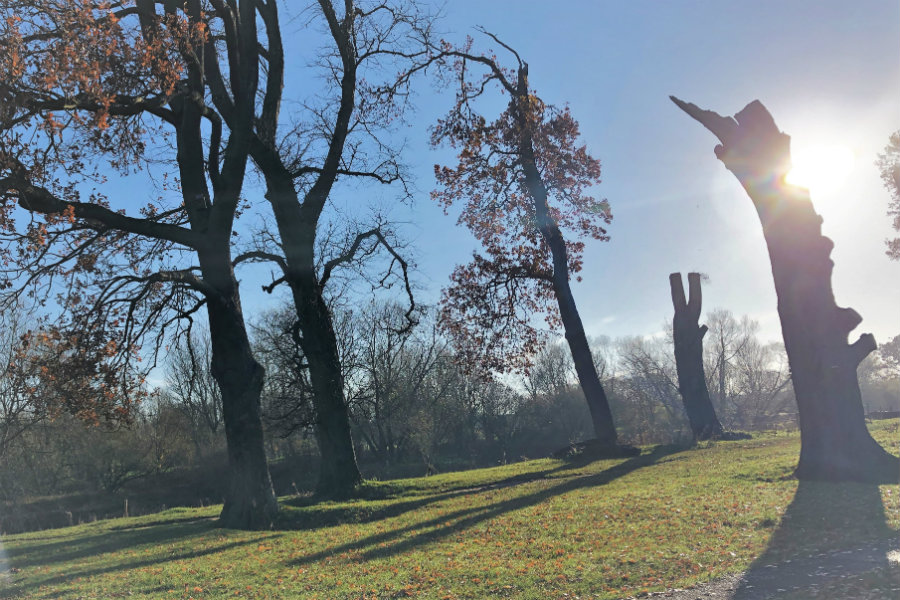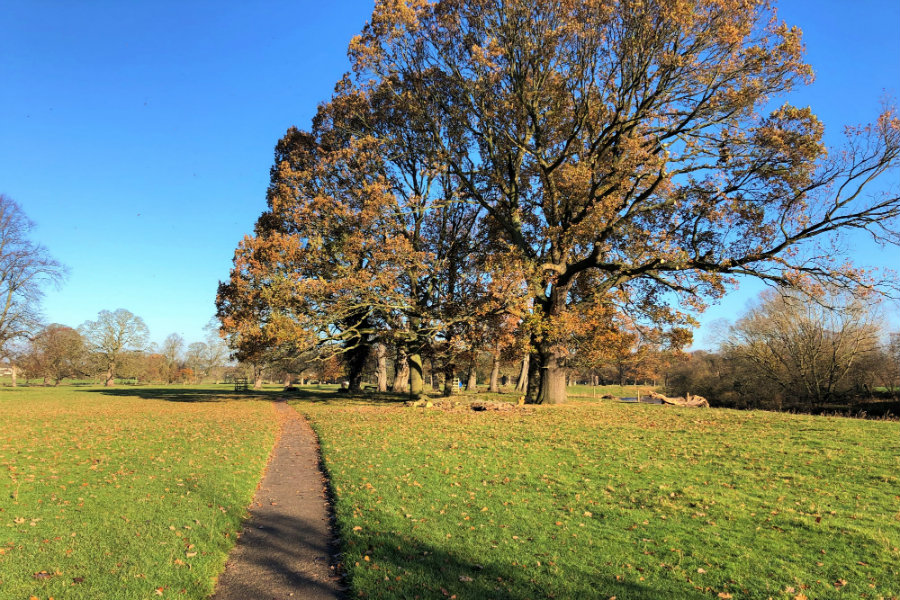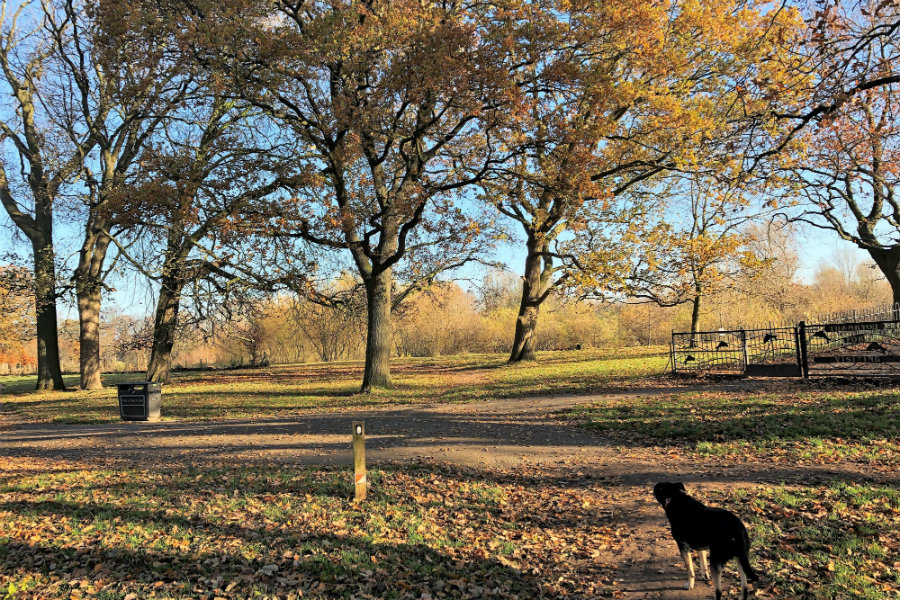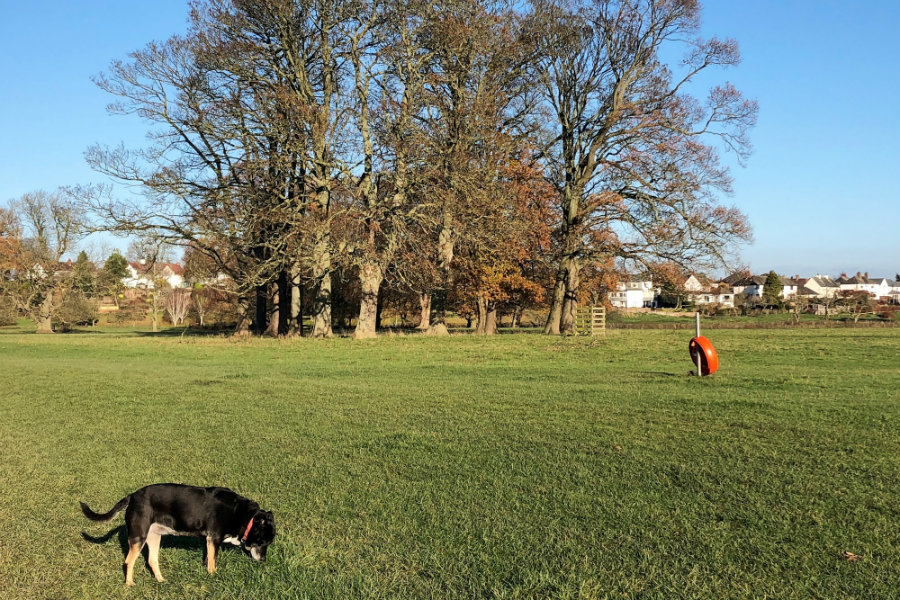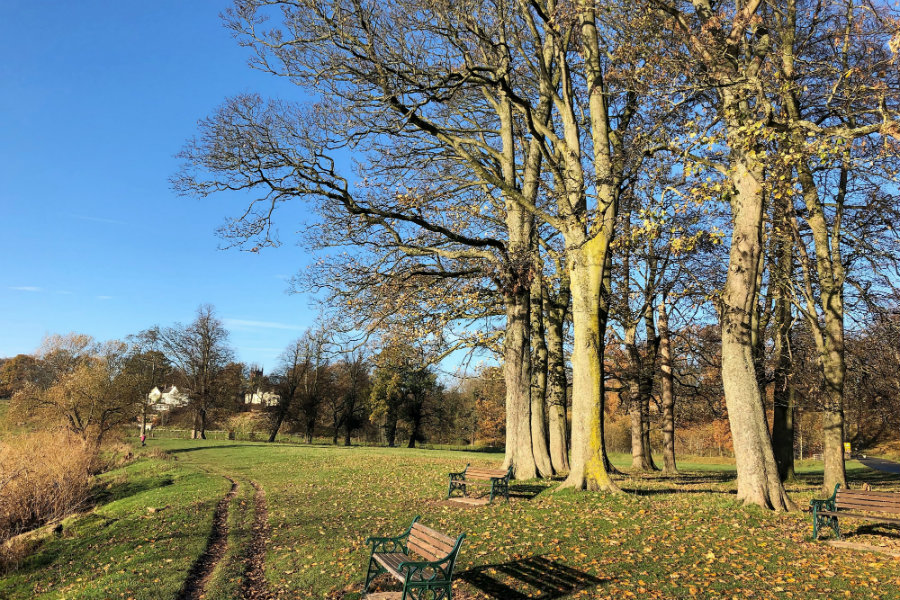 Some trees just draw you in.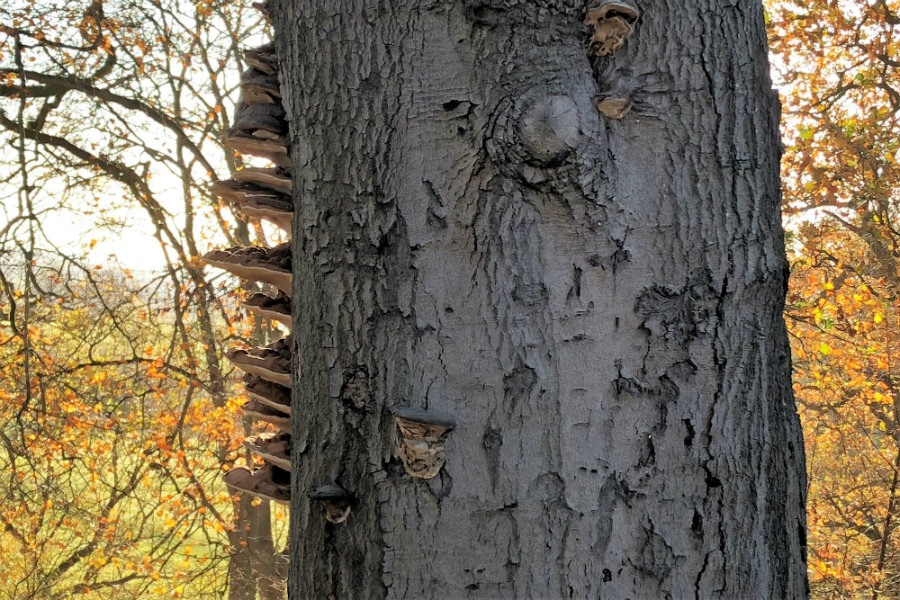 More than a park
Hadrian's Wall Path crosses the Park.  The site of the Roman fort at Stanwix, the largest fort on Hadrian's Wall overlooked the park. 1000 cavalrymen were stationed here. More recently Carlisle erected a war memorial to the fallen of two World Wars made of granite from Shap and a memorial bridge, designed not to alter the flow of the river.  The Park contains also a stone circle, aka Henge, comprising six different types rocks mined in Cumbria within the catchment of the River Eden. Each piece of stone inscribed with an account of its provenance and geology.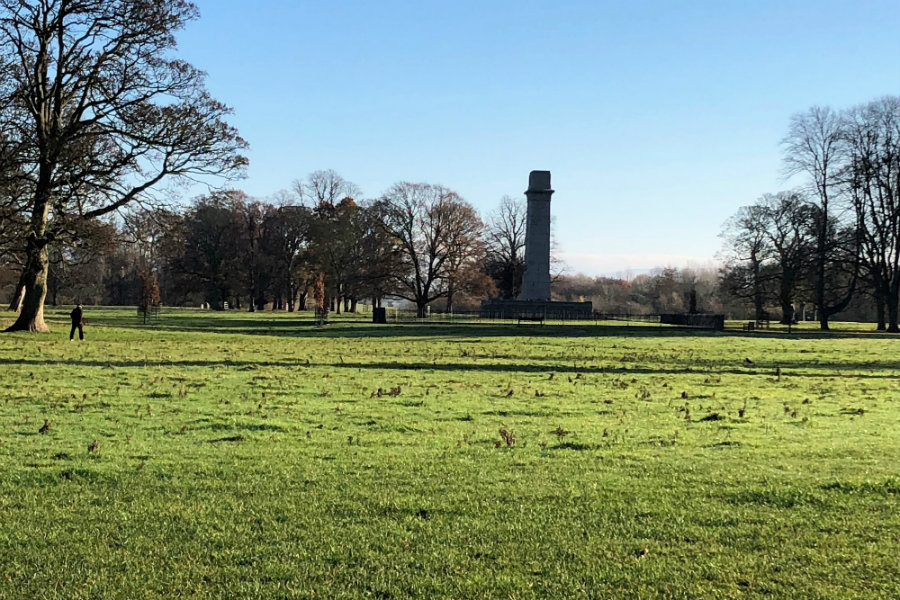 Rickerby Park is well worth a visit.  Why not take the stairs to take in the fine view of the Park and the river?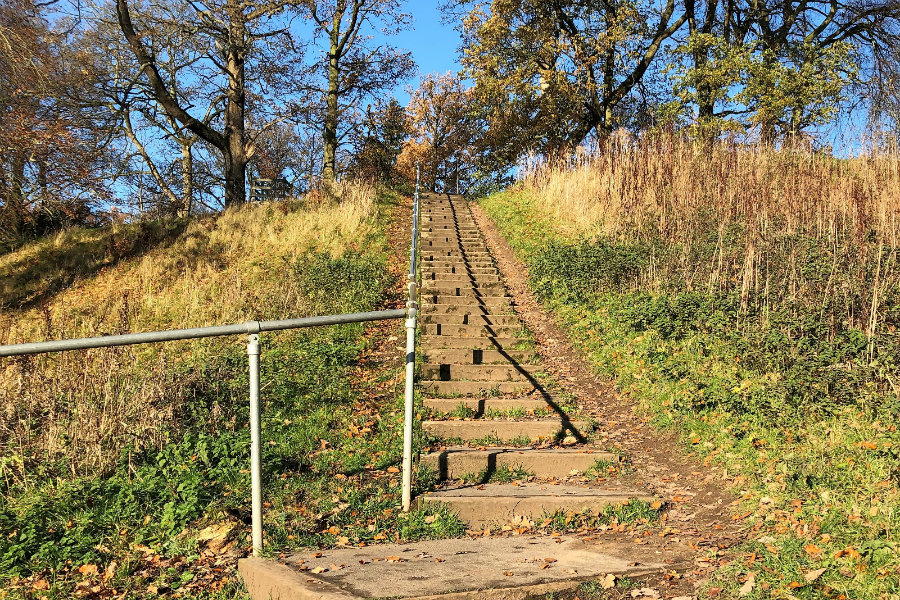 If you'd like a copy of the walk ahead of your stay, please email us. Other beauty spots you may enjoy during the autumn in Cumbria. 
www.thetranquilotter.co.uk/things-to-do/beauty-spot-cumbria/cumbria-in-the-autumn/
Places to eat nearby
Rickerby Retreat
Spider & Fly