When planning a day out in the Northern Lake District and Penrith, we recommend a trip on the Ullswater Steamer, Aira Force, a walk, a drop in for tea and shopping at Cranstons Food Hall and Oswald Cafe.
Itinerary 1 – Park at Aira Force National Trust Car park, take the steamer to Glenridding (cruise takes about 20 minutes) and walk back to Aira Force.  Soup & Sandwich at the National Trust Cafe followed by a walk through the glade at Aira Force. Tea and cake at Cranstons before heading back on the M6 to The Tranquil Otter.
Itinerary 2 – Park at Aira Force walk Gowbarrow Fell and catch the views across Ullswater. Walk back to Aira Force, explore the glade. Drive to Dalemain House, explore the gardens have tea and cake.
Itinerary 3 – Spend the morning at Rheged, check out an exhibition or plan a children's activity. Visit Dalemain House, explore the gardens in the afternoon and have tea and cake at the Tea Rooms.
Take a boat trip on Ullswater
Ullswater 'Steamers' has been taking visitors to the Lake District across the magnificent Ullswater for around 150 years. Cruises connect to some of the most famous and iconic walking routes in the National Park, with views of Wordsworth's Daffodils on the west shore in Spring. Excellent facilities on-board include open deck and covered upper deck seating areas in addition to covered downstairs saloons, licensed bars and toilets.
For sailing times and further details click here. https://www.ullswater-steamers.co.uk/timetable-fares/ – book a one way trip and incorporate a walk into your day.

Visit the inspiring waterfall at Aira Force
Aira Force is a stunning waterfall close to Ullswater that is one of our favourite all time places to visit. You can take a stroll to see the waterfall and explore the woodland glades around the waterfall with 14 different tree species. It's worth buying the £1 Aira Force Tree Trail from the National Trust shop at the Car Park.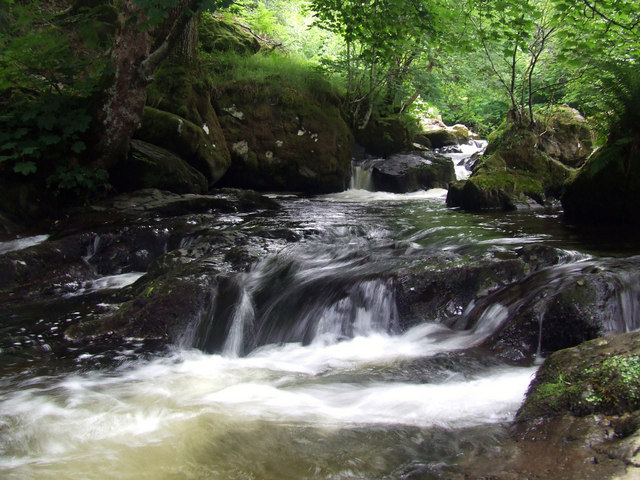 The area is best explored on foot, and they are some of the pretty walks close-by to enjoy.
We like the delightful walk along the Hayeswater Gill trail. It's a 2 mile walk with a moderate terrain. We recommend that you allow 2 hours to take in the incredible views.  Use this link to download walk to your phone or tablet.
https://www.nationaltrust.org.uk/aira-force-and-ullswater/trails/aira-force-hayeswater-gill-trail
Fancy a climb up Gowbarrow Fell, a moderate 4.5 mile walk that provides expansive views over Ullswater.
Download a pdf of the walk here
See the waterfall in its full glory in this video clip.
On your way back from Aira Force, choose from: Dalemain House & Gardens and/or Rheged.
Step back in time at Dalemain House & Gardens
Dalemain is a delightful country house with stunning gardens 10 miles south-west of Penrith. Parts of the house date back to the 14th Century with significant additions made in the 16th Century. The house is well known across the world as the host of the international Marmalade Festival each year.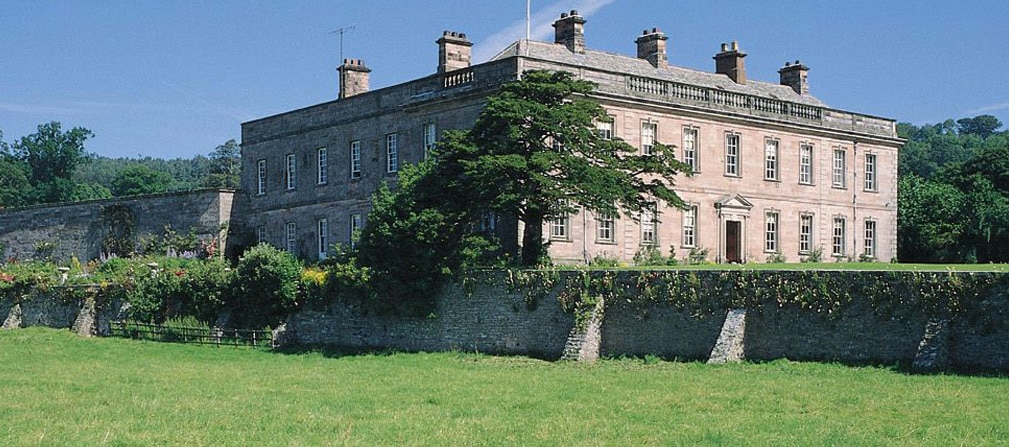 The gardens are magnificent and during your visit you can enjoy marked trails, enjoy the spectacular floral displays and special events through the year.
This year the main exhibition is 'Dalemain & The Great War' which tells the story of the WWW1 through photographs of The Westmorland & Cumberland Yeomanry and the local Red Cross.
Visit Rheged – a celebration of Cumbria
Rheged is a grass-roofed Lake District heritage centre and gallery close to Penrith, that is essentially a celebration of all that's good about Cumbria. It's where art meets good food and family fun. There's an art gallery, showcasing the best of Cumbrian artists, a mammoth 3D cinema screen, shopping and plenty of outdoor play areas where children can burn off their excess energy. You will find several cafés and restaurants to suit any taste.
It's particularly good for a wet day, but fabulous all year round. The programme changes weekly, so be sure to check out the programme on a regular basis to make sure you don't miss anything.
Somewhere to eat and drink
Cranstons Cumbrian Foodhall & Cafe Oswald's
Close to Junction 40 M6, the Cranstons Food Hall & Cafe is a great pit stop, whether it is to take out a cold buffet, buy a prepared joint to pop into the oven or to visit the Oswald Cafe, with great home cooked food. CA11 7EH
Rheged Cafés
Rheged has three separate places to eat and drink. The Pod Café is a casual place to enjoy pies, sausage rolls, sandwiches and cakes.
The Taste Café cooks the best of Cumbrian produce alongside the main Food hall, and the Rheged Café specialises in lunches and pre-theatre dinners.
https://www.rheged.com/food/cafe-3/
The Dalemain Tearoom
Sit in Medieval splendour in the Dalemain Tea Rooms and enjoy a delicious selection of hot and cold homemade food including the famous Dalemain chocolate cake.