Dog-Friendly Lodges
How do we know what a dog likes or doesn't like?  As with all creatures we observe how they behave.  What our dog Leah enjoys is the great outdoors, meeting people, eating, eating and eating and then retreating to her private and personal space.  Here we list the top five things a dog really wants.
Dogs want to be part of the pack
One thing that we know for sure that a dog wants to be with its family whether that is one, two or five people.  The dog wants to be there in the middle of a melee.  No dog wants to be left behind.  That means on holiday too. Why leave your best friend behind when going away for a weekend or a summer break. As I write, here's Leah curled up in the office next to the radiator, keeping cosy with her special blanket.

A dog wants the perfect place to sleep
Just like humans, dogs love comfort.  They love to make their personal space as perfect and relaxing as possible and feel safe there. At the Tranquil Otter, we know about being dog-friendly and recognise a dog's love of comfort and of their own space.  We recommend that you bring your dog's bedding so that they will instantly feel at home.  This picture of Jesse says it all.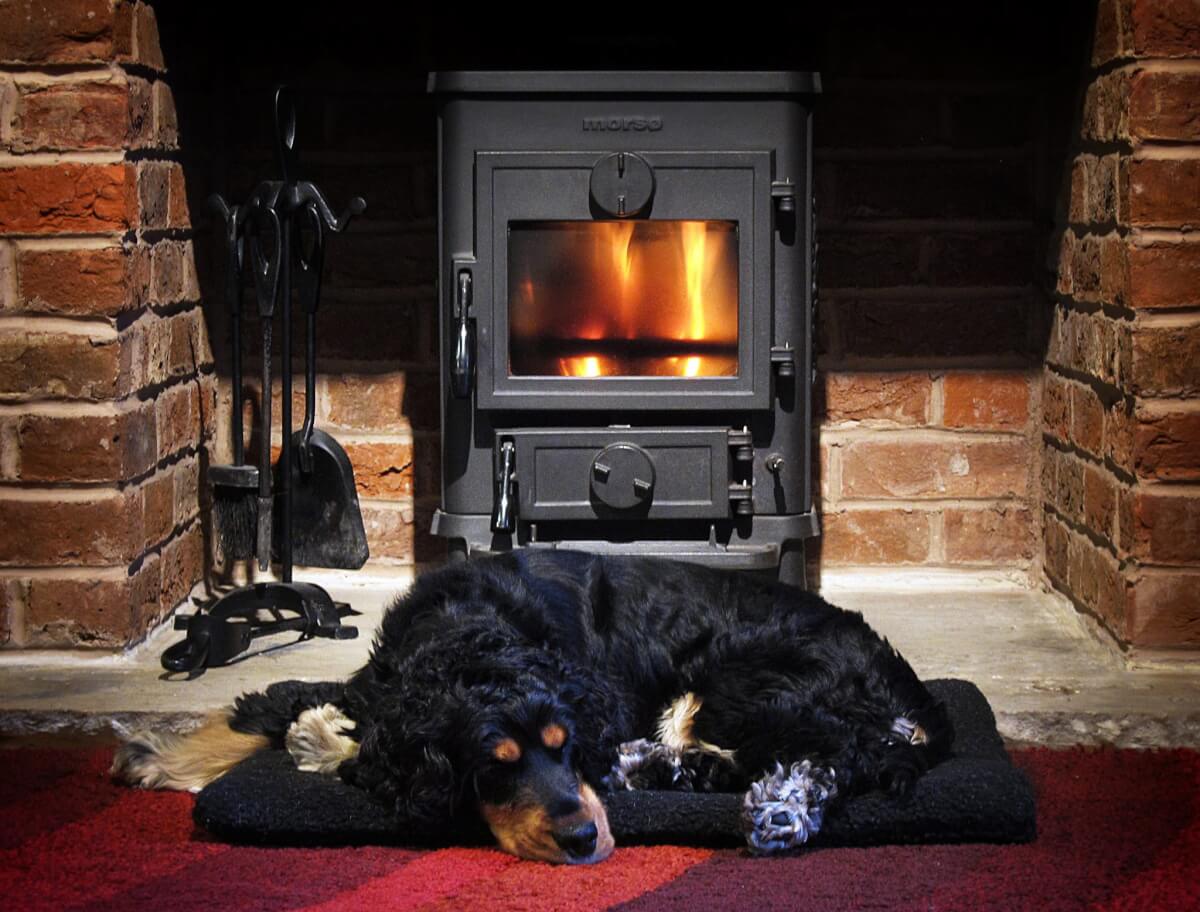 When we lived at the Lough House, Leah had her own personal space, off the utility room.  This is where she felt safe and comfortable. Even now she remembers that space and if by any chance she wanders in when we are getting the Lough House ready she will try to sneak in and head for "her room".
A dog wants to explore and have fun
Dogs love to sniff.  Their sense of smell is apparently as much as 40 times stronger than ours.  The dog's nose not only dominates the face but also the brain.  A dog uses its nose and its sense of smell to interpret the world.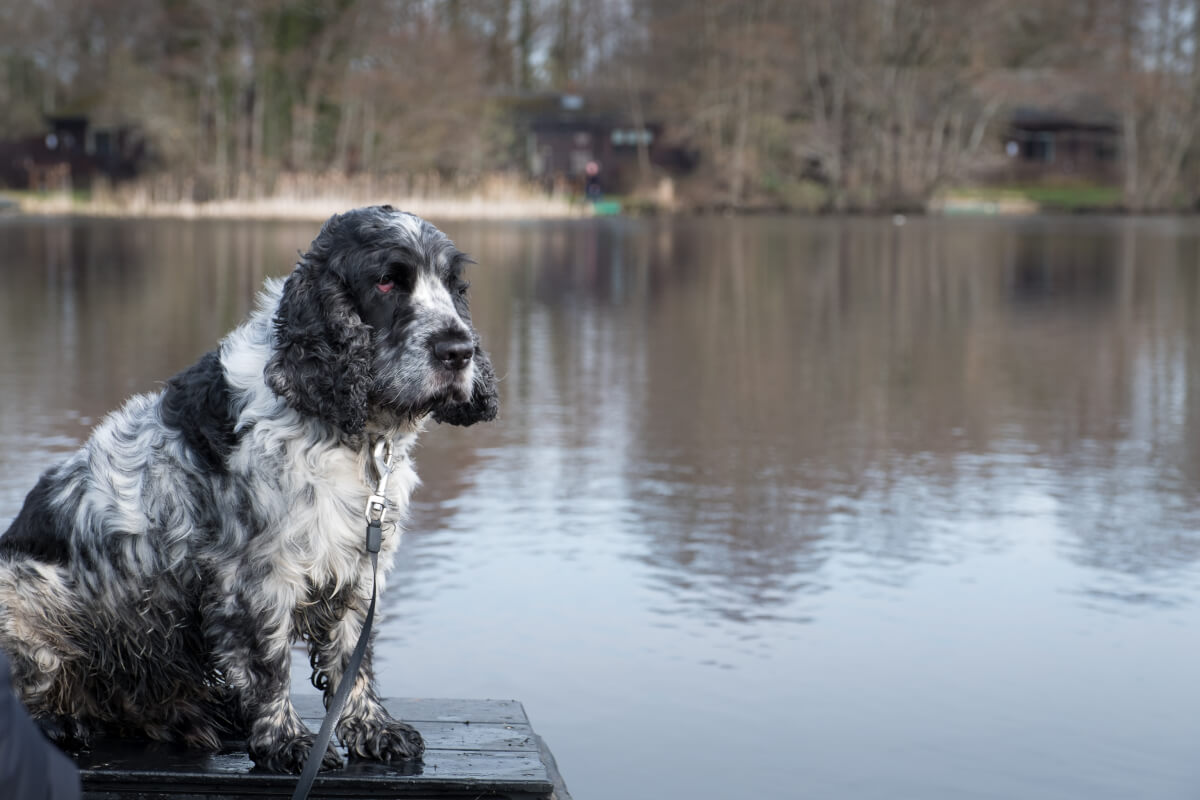 Straight from the door of your lodge is a circular walk of about a mile and a half, through woodlands, full of scents to engage your dog and provide them with plenty to think about.  Often when Leah runs ahead on a walk we realise that she's picked up the deer scent and is already giving chase – no risk to the deer though!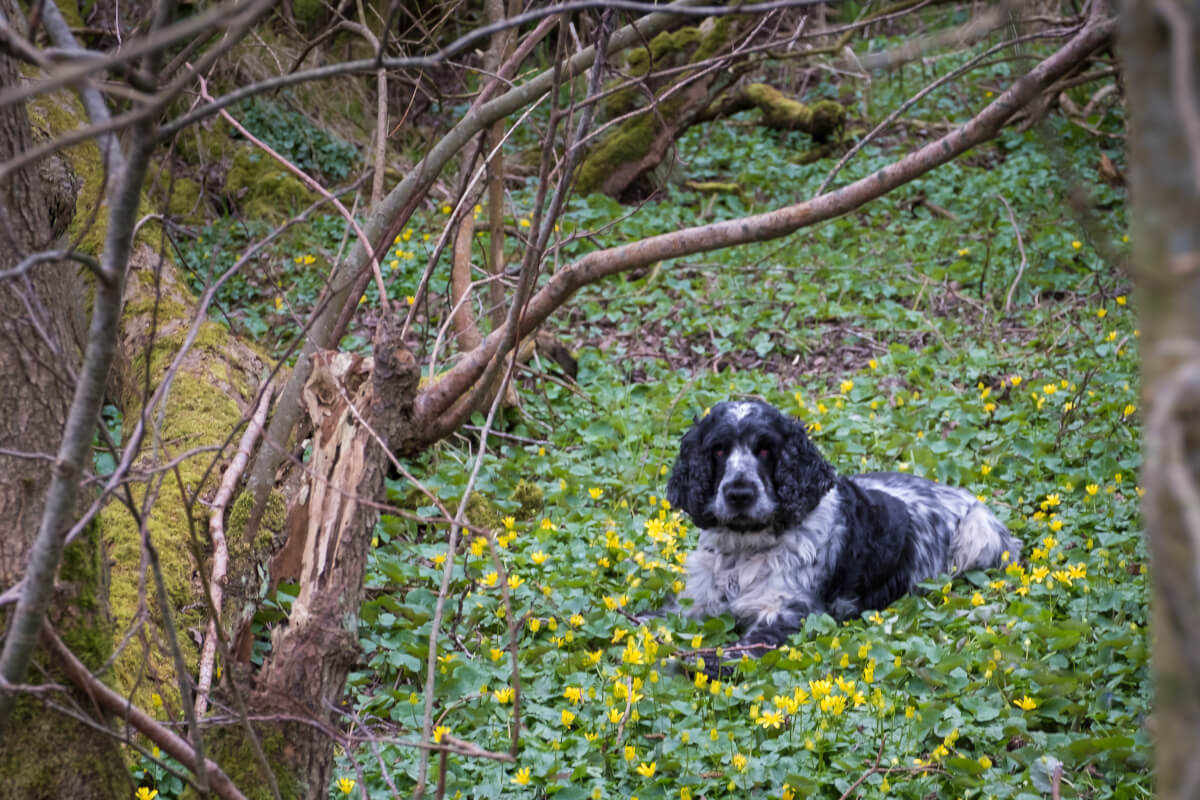 A dog wants a good meal
We provide self-catering lodges, no food is included.  However, it is obvious that food is top of the list of what a dog wants.  We note that for a dog, "to eat is good, to have eaten is better".  We do provide a small doggy treat in the welcome tray. It is then for the owner's discretion as to when this makes it to the doggy guest.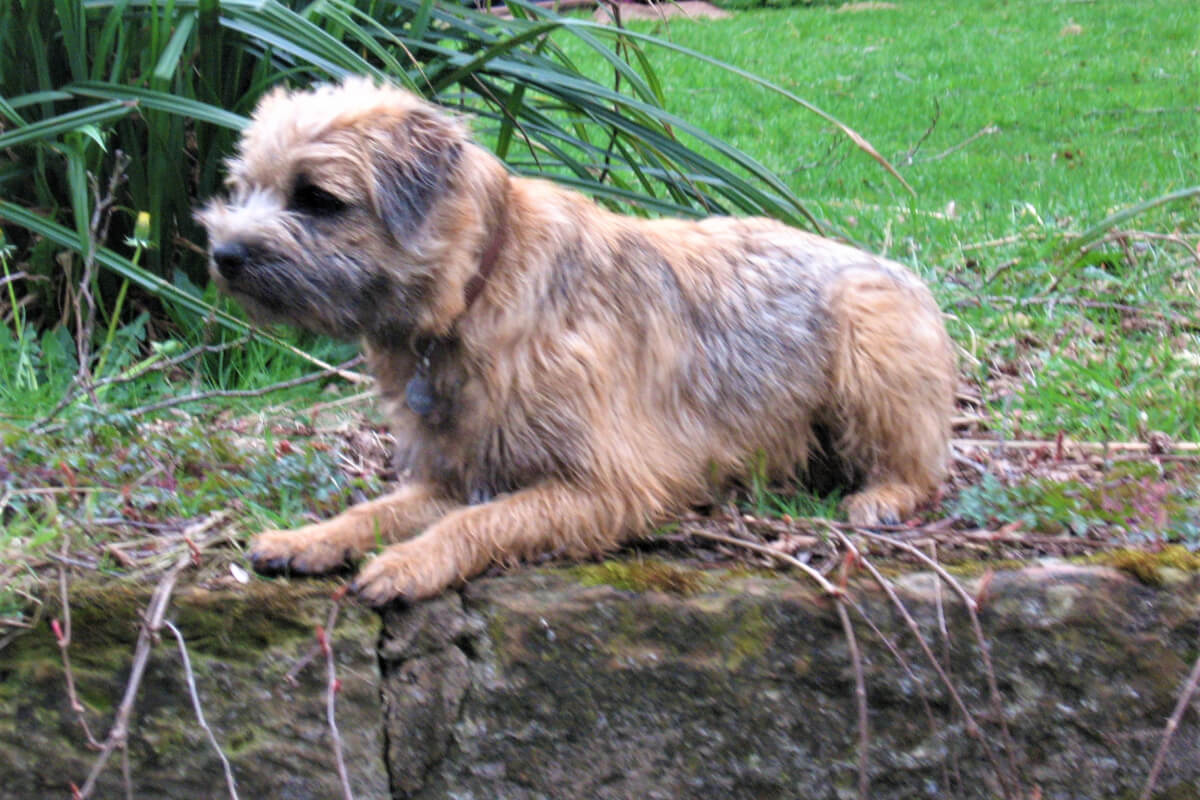 A dog needs exercise
Dog-friendly Lake District provides the perfect place to take your dog for a short or long walk.  Dogs have a huge amount of energy, it is said that when you take a dog for a walk, a dog off lead will walk at least three times the distance of the human.  Straight from the door of your lodge is a circular walk of about a mile and half, through woodlands for the morning stroll.  Further afield we can provide you with walks and maps to explore the Lake District and Hadrian's Wall Path.  Don't forget to keep your dog close and on a lead when near sheep.