The artistic collaboration Luxmuralis comes to Carlisle in February with a fabulous exhibition of light and sound in the Cathedral inspired by the Moon Landings of 1969.
The Great Exhibition: Space, God, The Universe and Everything

What's it all about? 
From the outside, you'd easily mistake the Cathedral for a Border Castle were it not for High Altar East Window visible from Castle Street. The inside, it's something out of this world and this February the
Cathedral is hosting a fabulous sensory experience for the whole family, "The Great Exhibition: SPACE: God, the Universe and Everything". Be prepared to be amazed. The illuminations will take you on a journey across the Cathedral revealing the universe, galaxies, space, creation and light. 
When is it?
Soon, Wednesday 12th, Thursday 13th and Friday 14th.
What time is it?
Each experience lasts up to 30 minutes. 
Do I need to book?
It is a ticket only event. Tickets are £5 for adults and £4 for children aged 5-16. Buy tickets in advance from the Carlisle Tourist Information Centre (01228 598596) or online from Skiddle at 
www.skiddle.com
Feedback from "The Great Exhibition: Space, God, The Universe and Everything" at Lichfield Cathedral
The illuminations of the Cathedral is part of the City of Lights Festival in Carlisle. Although it is a new experience to Carlisle, the Great Exhibition: Space, God, The Universe and Everything was also performed at Lichfield Cathedral, we thought you might find the feedback useful.
Outstanding

Fantastic

Mind-blowing

Well worth a visit. A really lovely idea, bringing the Cathedral to life at night with amazing colour, music. Good value for money too.
More information about Carlisle Cathedral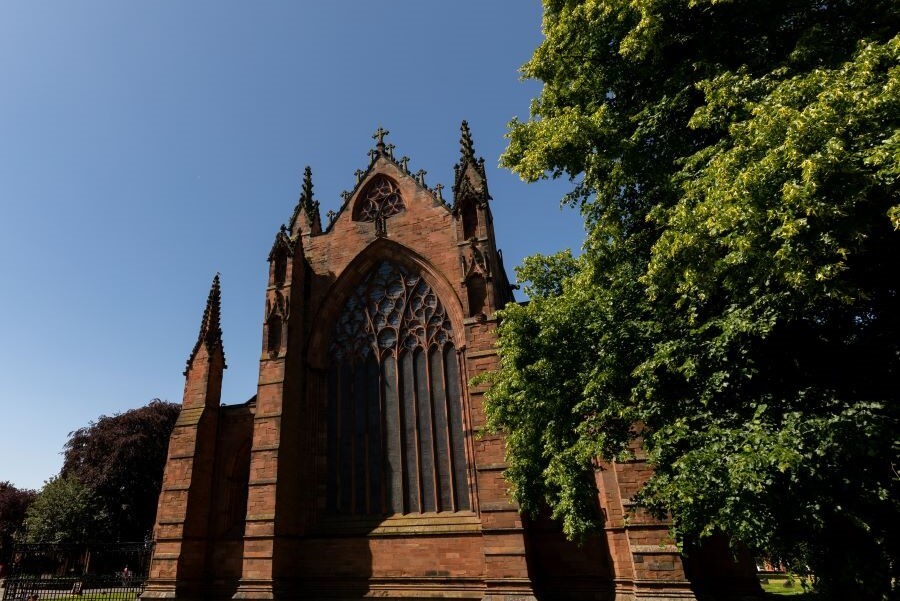 The Britain Express website has detailed information about the Cathedral for those of you interested in 
British Heritage
 as does the Pitkin Guides on Carlisle Cathedral Authorized by The Dean and Chapter.
More information about Luxmuralis – The Projection Art Gallery
projectionartgallery.com/light-and-sound