Things to do : Lake District Swimming
To make a splash you don't have to go very far. Whether you choose to wild swim or in a pool, Lake District swimming is an experience to include on your itinerary.
Wild Swimming
Wild swimming is an enjoyable passtime and requires great care in choosing a location. Nick has been swimming in the wild for over two decades and continues to swim daily in the River Eden. Here is a recent clip of Nick with Leah in Rickerby Park.  River swimming can be dangerous, judgements about currrent can only be made over time.  If you swim regularly then we can advise you of local spots, if you are new to this type of swimming, it is best started in the summer.
Lake District Wild Swimming
We recommend Crummock Water for swimming in the Lake District. Please be aware that swimming in cold water can bring about a reaction if you have not acclimatised over the summer. We've also posted a blog about wild swimming which you can read below.
Private Swimming Pool
If you prefer to have a private swim, choose from Longburgh and Orton Grange pools.
Longburgh Pool is two miles away. Check availability on www.longburghpool.com or contact Sarah Barker on 01228 576435 or e-mail sarah@longburghpool.com.
Directions to Longburgh Pool: Turn left out of The Tranquil Otter and take the third turning right, which is the one after the crossroads. Stay on this road for about a mile. The road then takes a sharp left after which you arrive at a fork in the road. Take the left fork (right fork is signposted Burgh by Sands, don't take it!). Continue for about a mile to Longburgh into the centre of village where you will see a right turn. At this point Longburgh House is on the left. Come past house (telephone box beside gates) and turn left into drive. Fork right off drive to pine chalet for pool (do not come to house).
Orton Grange Pool, combine a swim with a farm walk, lunch, shopping and more. Book by phone on 01228 711410 or call in at Orton Grange. CA5 6LA. Email info@ortongrange.co.uk.
Lake District Outdoor Heated Pools
Lazonby outdoor Pool, a popular outdoor heated pool open during the summer season and run by volunteers. Available for private bookings. Book by phone 01768 898346 or email for information. CA10 1BL. info@lazonbypool.co.uk
Askham Outdoor Swimming Pools, the next best thing to wild swimming, a heated outdoor pool. Book by phone on 01931 712999, near CA10 2PF.or see their facebook page for updates www.facebook.com/askhamswimmingpool. Email askhampools@outlook.com.
Public Swimming Pool
Carlisle Swimming Baths, there are three pools, two large and a mother and toddler pool. (01228 625777) or call in CA2 5AZ. www.better.org.uk/venues/the-pools 
Lake District Swimming Pools
Waterslide and Wavepool at Keswick, provide hours of entertainment for children of all ages. The water slide is fun and on busy days you will need to wait in line.  To be in the deep end of the pool during a wave motion is a bit of a thrill and suitable for competent swimmers. Best to take an inflatable ball to keep younger ones occupied.  If you want lane swimming then this is not for you. 017687 72760 / CA12 4NE / 29 miles.  www.better.org.uk/leisure/keswick-leisure-pool
We recommend
Longburgh private pool with pool, hot-tub and private gardens in which to relax. From £20 per hour. Book online here.
Video Tour
Orton Grange Pool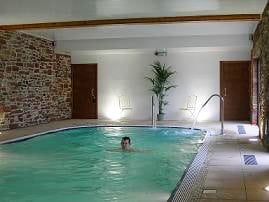 Waterslide and Wavepool at Keswick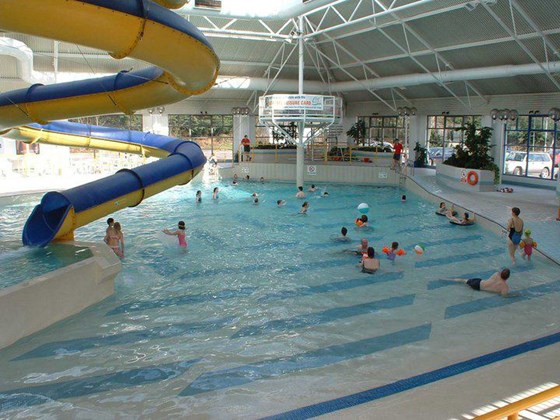 Wild Swimming, Rickerby Park