Things to do: Family
Walby Farm Park Fun Day, A fabulous day out for all the family, with slides to thrill adults and children alike. There is an opportunity to meet the farm animals and many ways to encourage adventure and enquiry through play. The café serves great home cooked food.
01228 573056 / CA6 4QL / 10 miles. More information at walbyfarmpark.co.uk
Urban Adventure at Bitts Park, This is a high rope adventure in the centre of Carlisle with a choice of height at 4m and 8m.
0845 519 1782 / CA3 8UZ / 7 miles. More information and online booking at urban-adventure.co.uk
Alpaca Centre See the alpacas in their paddocks and buy coats and hats made from their wool. A short step from Rheged and Dalemain House.
01768 891440 / CA11 OHA / 28 miles. More information at thealpacacentre.co.uk
Eden Rock, One of the largest indoor bouldering walls in England. Great for beginners to climbing and veterans alike.
01228 522127 / CA1 3NQ / 8 miles. More information at edenrockclimbing.com
Energi Trampoline parks are the new craze, and there is one in Carlisle.
01228 210215 / CA2 5RS / 5 miles. Booking at energiparks.co.uk/parks/carlisle/
Boustead Riding School Riding instruction and trekking are available for ages five and above. Best to book in advance.
01228 575000 / CA5 6AA / 3 miles. More information at bousteadhillec.co.uk
City Walking Tour Carlisle City Walking Tour, these can be booked at the Tourist Information Office in Carlisle.
01228 598596 / CA3 8JE / 6 miles. More information at discovercarlisle.co.uk
Carlisle Racecourse Who doesn't love a day at the races? Carlisle Racecourse is a great day out for the whole family.
01228 554700 / CA2 4TS / 8 miles. More information at carlisle-races.co.uk
Lakes Distillery Book a tour and find out how whisky, gin and vodka are made in this fabulous location next to Bassenthwaite Lake.
01768 788850 / CA13 9JS / 22 miles. More information at lakesdistillery.com
Maryport Aquarium If you don't manage to see the resident otters at the Lough, you can see them there! Combine with a trip to the Senhouse Museum which is a mile up the hill from the aquarium.
01900 817760 / CA15 8AB / 24 miles. More information at coastaquarium.co.uk
Rheged Centre Indoor and outdoor buy ambien no prescription needed play for children as well as a great exhibition on Cumbrian and English heritage. The outdoor play area is great; the shops are very attractive and great for getting bits and bobs. It also has a 3D cinema. Combine with a trip to Dalemain House or on route to Ullswater Steamers.
01768 868000 / CA11 0DQ / 27 miles. More information at rheged.com
Wetheriggs Pottery Zoo and animal sanctuary.
01768 892733 / CA10 2DH / 29 miles. en.wikipedia.org/wiki/Wetheriggs_Pottery
Ullswater Steamer Operate all year round between Glenridding, Howtown, Pooley Bridge Piers and between Glenridding and National Trust Aira Force Pier. Cruise times vary from 20 – 120 minutes. Why not combine a cruise and walk between Howtown and Glenridding? Great day out.
017684 82229 / CA11 0US / 34 miles. More information at ullswater-steamers.co.uk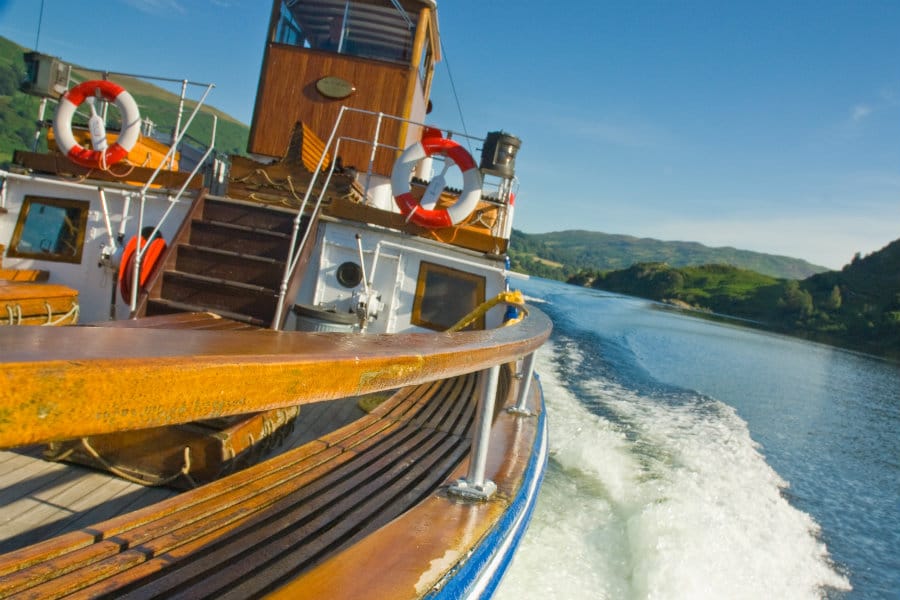 Honister Slate Mine 900 years of history, a head-tingling Via Ferrata and the mine is the source of the world-famous Honister green slate.
017687 77230 / CA12 5XN / 36 miles. More information at honister-slate-mine.co.uk
Keswick Launch Lake District cruises around Derwentwater throughout the year.
017687 72263 / CA12 5AB / 29 miles. More information at keswick-launch.co.uk
Cinema The Vue Village multiplex is on Botchergate, near Carlisle Station. Kids' club movie usually on Saturday/Sunday mornings at about 10 am at discounted rates.
08712 240240 / CA1 1QS/ 6 miles. Bookings can be made at myvue.com
Laser Quest An adrenaline-filled game of electronic tag for teenagers and wannabe teenagers.
01228 511155 / CA3 8AN / 6 miles. More information at lquk.co

Ten pin bowling in Carlisle
0844 8263013 / CA2 4AS / 6 miles. More information at amf-bowling.co.uk/our_centres/carlisle
Sands Leisure Centre The centre offers a wide range of indoor sports and leisure activities.
01228 633766/ CA1 1JQ. More information at thesandscentre.co.uk
Hadrian's Wall – Housesteads Roman Fort. Discover almost 2,000 years of history in the museum and imagine how 800 soldiers would have lived in this hill-top fort.
01434 652220 / NE47 6NN / 33 miles.  www.english-heritage.org.uk/hadrians-wall