Things to do: Local History
King Edward I Monument. On the marsh near Burgh by Sands, which marks the site where the monarch died during his campaign against the Scots in 1307.  This location also provides a great opportunity to view the birdlife on the Solway Firth. Turn right out of The Tranquil Otter, take the first left and go straight at the crossroads. The monument is signposted from Burgh by Sands.
Lanercost Priory.  Augustinian Priory dating from the 12th century, sacked by the Scots; there remain some splendid ruins with several tombs and memorials. There is lovely tea room and shop next door. 016977 3030 / CA8 2HQ / 17 miles. english-heritage.org.uk/lanercost
Hadrian's Wall – Housesteads Roman Fort. No need to go to Rome, the history is right here. Discover almost 2,000 years of history in the museum and imagine how 800 soldiers would have lived in this hill-top fort. Housesteads Roman Fort is the perfect base for a walk along the spectacular Hadrian's Wall. 01434 652220 / NE47 6NN / 33 miles. english-heritage.org.uk/hadrians-wall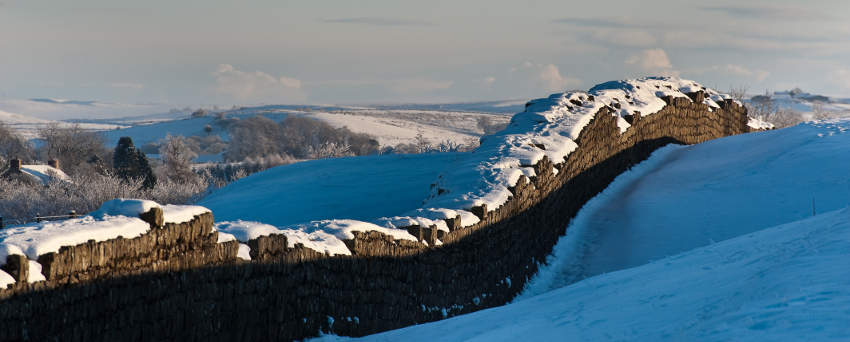 Tullie House Museum and Art Gallery. Classical Grade I listed Jacobean building that also houses a Roman Frontier Gallery. Great for adults and children alike.  The Frontier gallery opened in 2011 and has interactive displays to help children learn about the Roman Empire. There is a café and gift shop.
01228 618718 / CA3 8TP / 5 miles. tulliehouse.co.uk Email: enquiries@tulliehouse.co.uk
Tullie House Millenium Walkway. The underpass between Tullie House and Carlisle Castle has the names of Reiver families inscribed in the stone floor: Armstrongs, Grahams, Robsons, Elliotts, and Kerrs, to name just a few.  The walkway also houses the polished granite stone that curses the Border Reivers.
Carlisle Cathedral. Founded in 1122 and battered by centuries of Border warfare. Services have been said and sung daily for nearly 900 years. It is open daily, 7.40am to 6.15pm (5pm on Sundays.)  Concerts, exhibitions and other special events take place throughout the year. If you fancy something to eat then try Prior's Kitchen located in the Fratry opposite the cathedral.  There is also a mulberry tree in the Cathedral grounds: it can take up to 10 years to grow a mulberry tree so have a good look.  Park at the Lanes car park and walk along English Street to get to the cathedral.  01228 order cialis 5 mg 548151 / CA3 8TZ / 6 miles. carlislecathedral.org.uk
Carlisle Castle. Has been in existence for about the same length of time as the Cathedral. There is an excellent little regimental museum of the local regiment, Duke of Lancaster's Regiment, (successors to the famed Border Regiment), in which many of our neighbours served and their children still do. 01228 591922 / CA3 8UR / 5 miles.  www.english-heritage.org.uk/carlislecastle
The Guildhall Museum. Also a must-see. In Market Street, it is Carlisle's oldest city centre building (built in1407) and was given to the city by Richard de Redeness.  It is a legacy of medieval life in terms of its construction and also how commerce was organised during this period.  The Guildhall was used as a meeting place by medieval Trade Guilds, of which four survive and meet there every year on Ascension Day. 01228 534781. http://www.tulliehouse.co.uk/your-visit/guildhall-museum
City Walking Tour. Carlisle City Walking Tour, these can be booked at the Tourist Information Office in Carlisle. 01228 598596 / CA3 8JE / 6 miles. discovercarlisle.co.uk
Senhouse Museum.  Maryport, don't be deceived by the size of this tiny museum that overlooks the Irish Sea and the Solway Firth.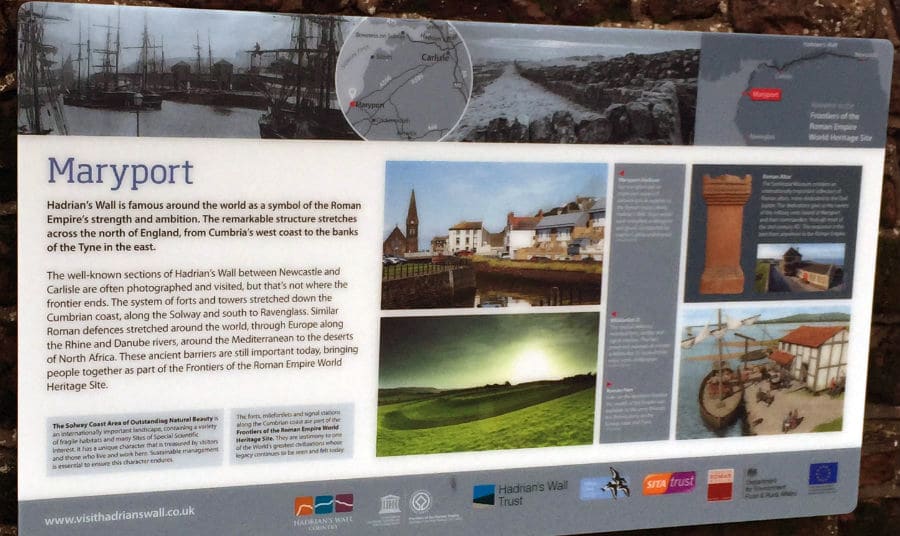 Hutton in the Forest. Medieval house with a pele tower and examples of interior design spanning seven centuries.  01768 484449 / CA11 9TH / 19 miles. There is a lot of interesting information on the website about the history of the house and family, as well as events. hutton-in-the-forest.co.uk
Brougham Castle, founded in the early 13th century by Robert de Vieuxpont and you can still see the Great Keep. It formed both a formidable barrier against Scots invaders and a prestigious residence; the castle welcomed Edward I in 1300.  01768 862488 / CA10 2AA / 29 miles.  english-heritage.org.uk/visit/places/brougham-castle 
Dalemain House. 17th century house and gardens. Home of the marmalade festival.
01768 486450 / CA11 0HB / 28 miles. dalemain.com