Shakespeare Day 23rd April
Shakespeare Day is a celebration of the works and influence of William Shakespeare. This year is particularly special because it's the 400th anniversary of his death.
Shakespeare in Cumbria
While we don't have any evidence of Shakespeare ever visiting Carlisle or indeed anywhere in Cumbria, the county does have a rich literary heritage. His plays are regularly performed across the region, and his sonnets are often read at literary festivals across the North West of England.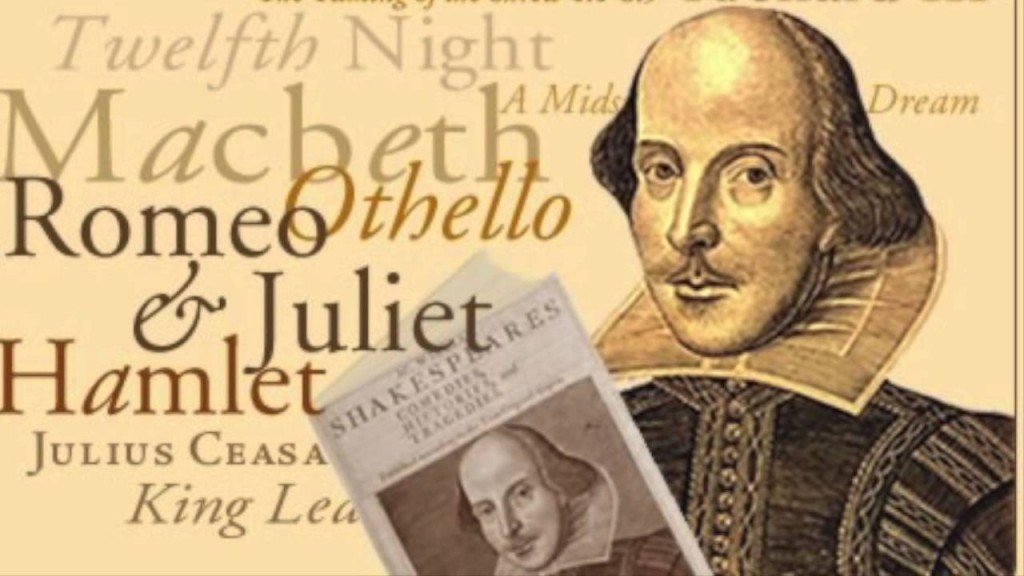 This year we've found eight separate productions happening in the area. Shakespeare in Cumbria? Definitely. In April 'As You Like It' is being performed at The Old Laundry Theatre in Bowness, and 'A Midsummer Night's Dream' is on inside the grounds of Lancaster Castle. Appleby Castle has a programme of workshop and performances happing during the month of July based on 'Twelfth Night' and 'Much Ado About Nothing'. In Carlisle, the Stanyx Theatre (which is part of the University of Cumbria) have three productions being performed during May this year: 'Hamlet', 'Richard III' and 'Taming of the Shrew'. Finally, the beautiful gardens of Kirklinton Hall, which is a few miles north of Carlisle, have a production of 'King Lear' happening in July. To find out more visit: 
www.visitcumbria.com/events/shakespeare-plays-appleby-castle
Shakespeare in our everyday language
Whether or not you like his plays, it's can't be denied that his language and phrasing has left a lasting impact on the way we speak, and the phrases we use every day. Try some of these for size: In a pickle. Tongue-tied. Playing fast and loose. Seen better days. A fools paradise. A foregone conclusion. As luck would have it. It's early days. Foul play. One fell swoop. Without rhyme or reason. An eyesore. Set your teeth on edge. Flesh and blood. The long and the short of it. Too much of a good thing. Laughed yourself into stitches. Not slept a wink. Standing on ceremony. Everyone of these everyday phrases used by English speakers around the world originated in one of Shakespeare's plays or sonnets.  So the next time you find yourself describing someone as a 'laughing stock' or saying 'for goodness sake', you are quoting William Shakespeare. For more information about King Lear at 
www.Kirklinton.co.uk