A friend recommended Latrigg Fell as a great way to start fell walking.  She has walked nearly all of the Alfred Wainwright fells?  I joined her on a damp misty day to experience my first fell walk, Latrigg Fell in the Lake District.  If you are not experienced walker, the first incline can take you by surprise.
Latrigg Fell near Keswick – getting there
Keswick is within an hour's drive from the Tranquil Otter and is one of the lowest fells in the Lake District.  The views are breathtaking whatever the weather.
Parking
We parked off road near Keswick Pools and approached the Fell from Spoonygreen Lane, an easy circular route up and around the summit.
Visitor Information
One of the things I enjoy is information about the area and the Mirehouse Estate have done this really well.  I particularly liked the information about the wildlife, how the woods vary throughout the year, what to look out for and of course how to protect the landscape.
The day that we tackled Latrigg was rainy, windy and misty.  That did not change my enjoyment of the walk one iota.
Latrigg Fell Summit
On a sunny day, I'd love to sit on the bench near the summit and admire the view of the Borrowdale Valley.  The summit has a convenient bench at which to stop and admire the views of down the Borrowdale Valley.  Even with the mist, the views from Latrigg Fell are breathtaking.

Breathtaking Views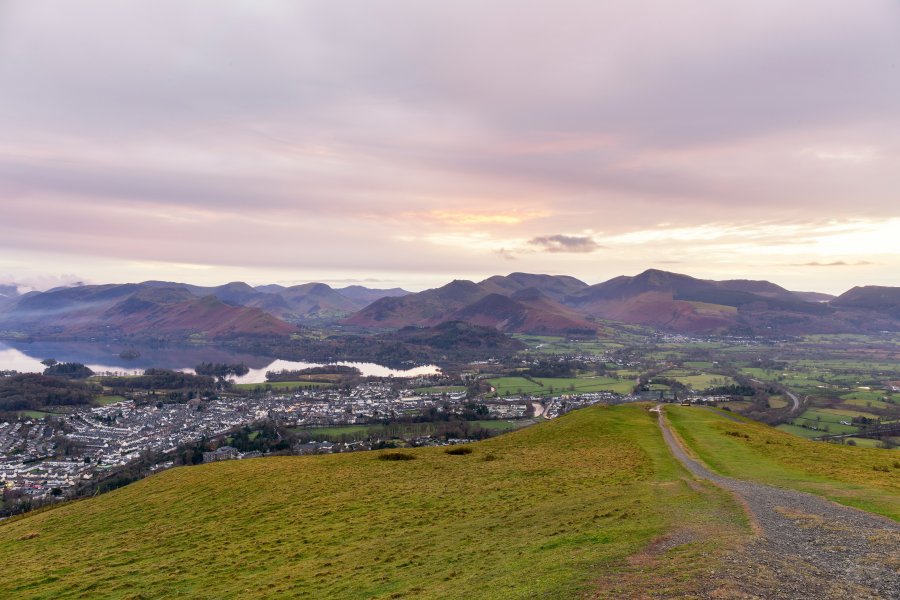 The main path to the summit is a public bridleway open to walkers, horses and cyclists.  It is worth having Ordnance Survey Explorer OL4 The English Lakes – North Western or one of the Wainwrights illustrated walks. After your walk, pop into The Filling Station Café which serves classic US dishes, brunch, local steak burgers and is dog-friendly, and on your way back to the Tranquil Otter. It is worth checking the opening times on the day.
Miles without Stiles
If you are walking as a mixed group, it is still possible to enjoy Latrigg Fell Lake District Walk as it is one of the Miles without Stiles walks.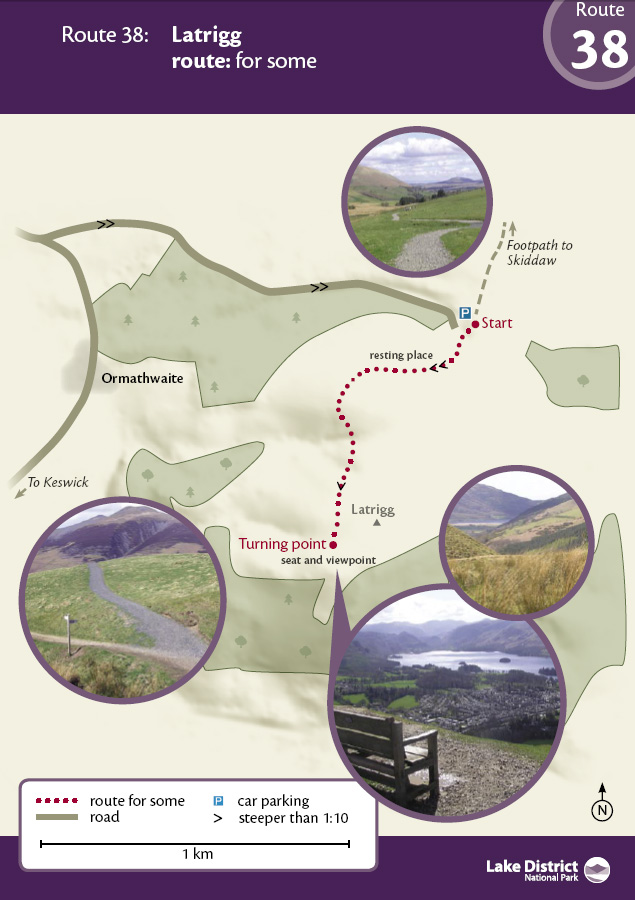 For more Miles without Stiles Walks 
www.thetranquilotter.co.uk/miles-without-stiles