Romantic Winter Breaks
Romantic Winter Breaks in The Lake District are perfect as the seasons change. There is no doubt that sun worshippers trot the globe in search of never-ending summer, but there is something magical about the crisp country air on a winter's day in Cumbria. If that sounds wonderful to you, come, and relax in our tranquil nature reserve this Winter.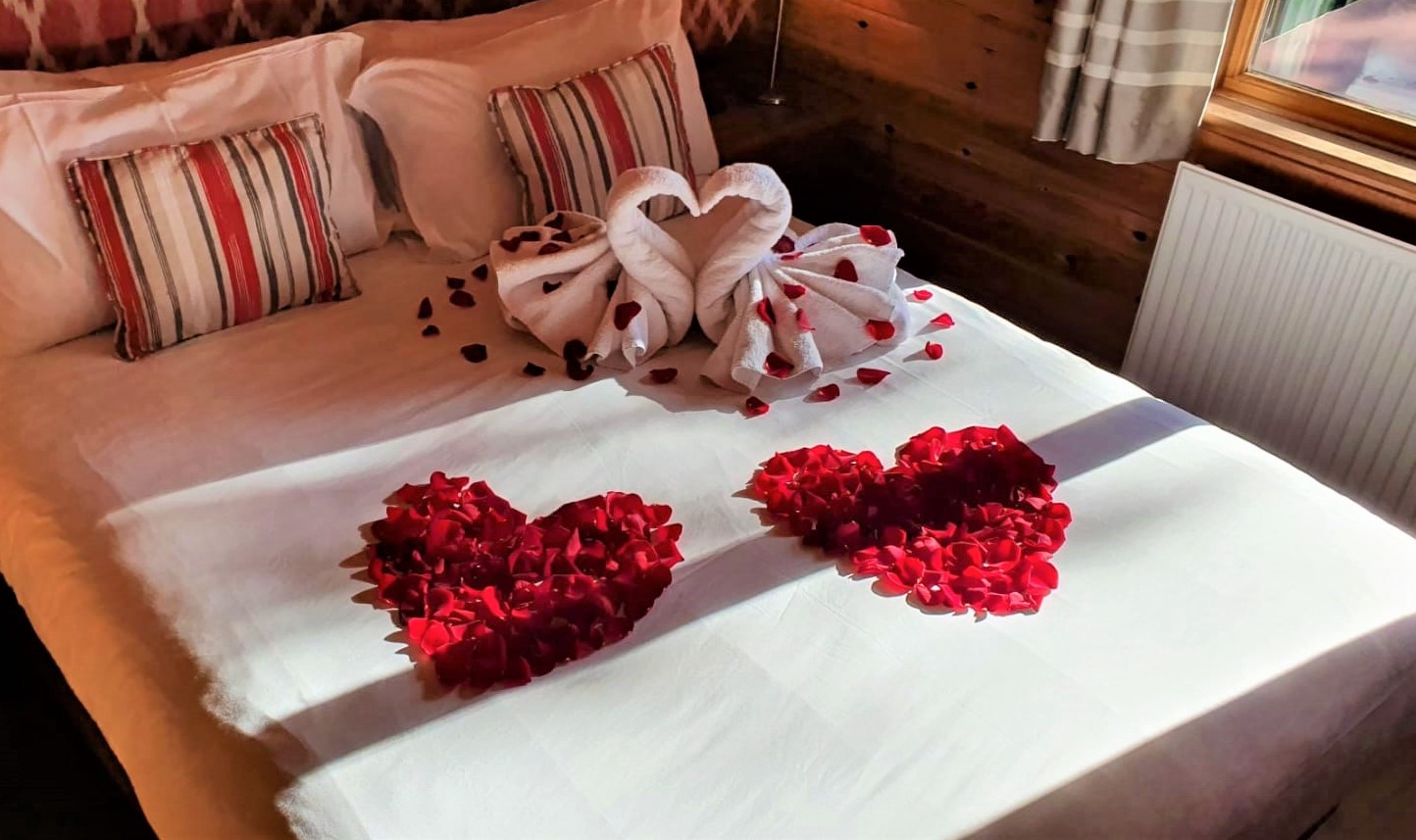 There are 5 easy ways you can make the most of Winter:
To help you out we have listed the deliciously simple things in life to enjoy on a winter's break. Of course, if you enjoy the luxury of being pampered you can do that too by adding on some optional extras for your stay.
1. Woodland walk around the Lough.
Share an early morning walk when the morning dew hangs in the air and listen to the bird song. Watch out for the spiders' webs with the dewdrops caught on the silk-like thread.
An early morning walk in the frost is just as magical, I don't know about you, but the brain freezes when you first breathe in the cold air has a stunning effect on the mind.
2. Watch the stars at night. There are no streetlights at the Tranquil Otter. With the deck
light off, you can experience the dark skies from the comfort of your lodge. On a clear night, you may even see Venus amongst the stars.
3. Spend time with the wildlife, take a boat out on the Lough, anchor down and enjoy being on the water surrounded by swans and wildfowl.
4. Hygge up in the lodge with the log burner, blanket, and hot chocolate from John Watts and sons. Enjoy the mesmerising effects of a log burner flames flickering gently or binge-watch that TV series you wanted to catch up on?
5. Chat in the hot tub and enjoy the therapeutic properties of hot water while enjoying each other's company.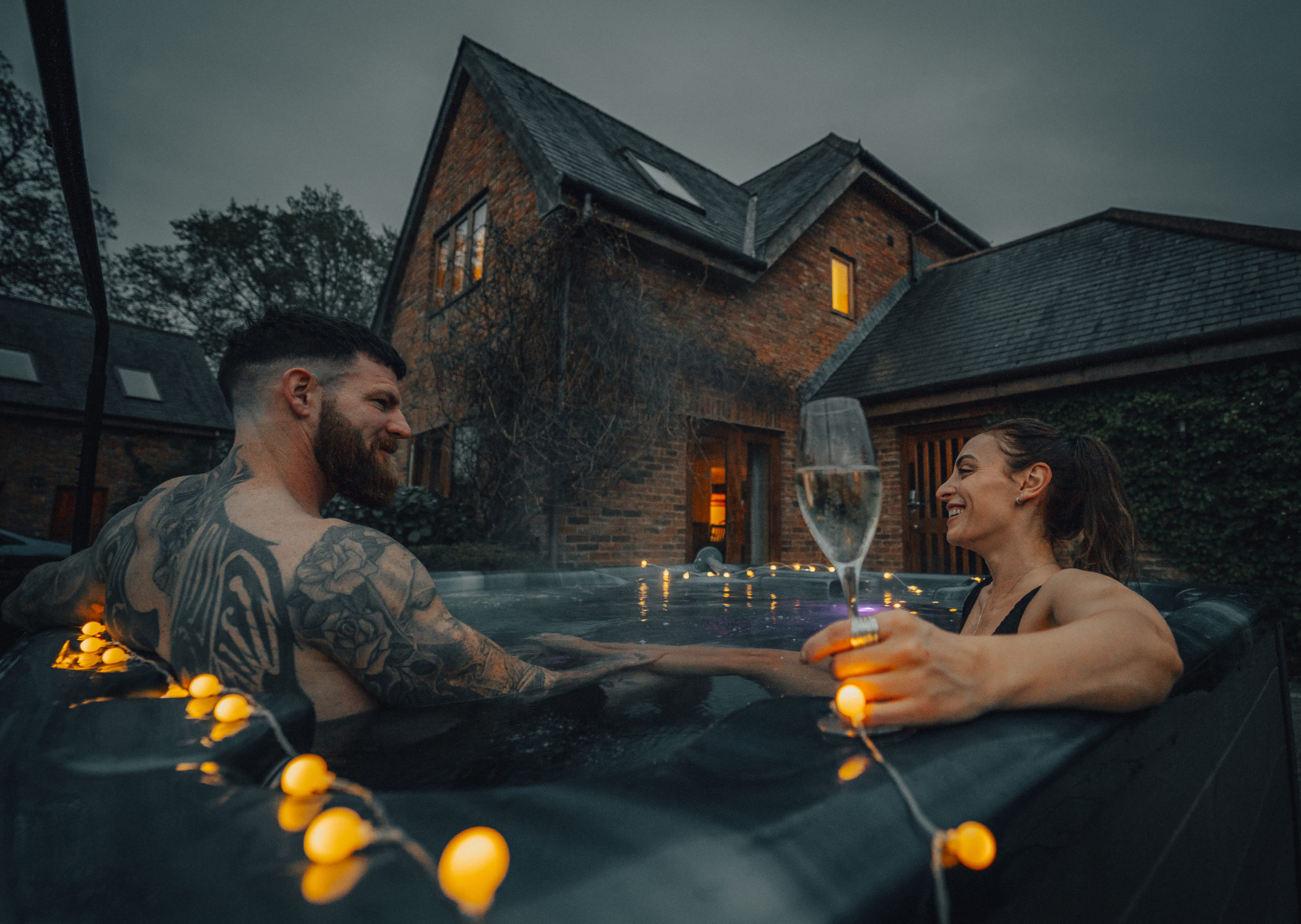 Add a splash of luxury to your simple enjoyments on a romantic break by taking a couples retreat at Rickerby Retreat set on the banks of the River Eden, where else could it be?