In-Lodge Dining at Tranquil Otter Luxury Lodges Lake District – delight, peace, and luxury beside the natural beauty of The Lough! Could there be any better way to celebrate a special occasion?
We've teamed up with Eden Catering who get rave reviews from Tranquil Otter guests. Chef Samuel is available to cook for you in the privacy of your own lodge offering bespoke menus with a wide range of options. In-Lodge Dining with a Beautiful Lough View!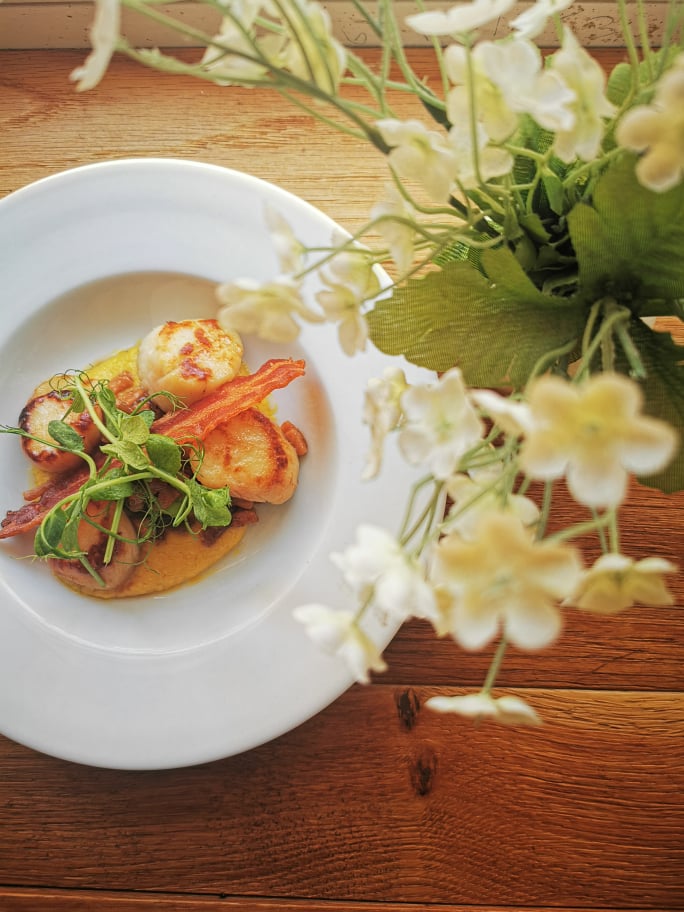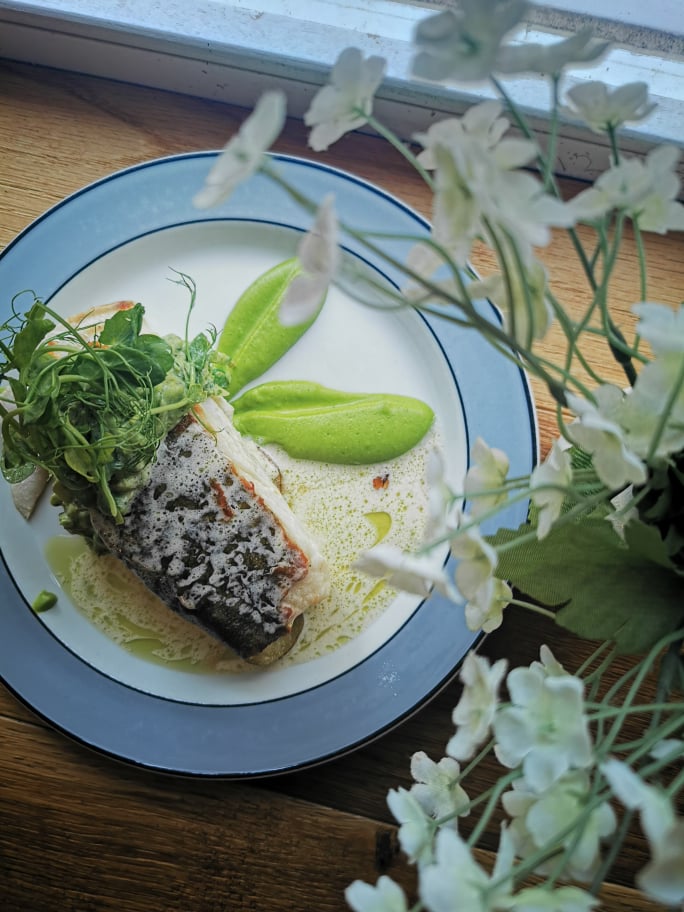 Here is some background information on Samuel and what he offers:
"I have been a chef for 15 years, I first started as a commis chef in Windermere and gradually worked my way up through the ranks in the kitchen until I was finally head chef of my own kitchen. In 2019 I went out on my own, starting with very small gatherings of maximum 6 people. Over time my business grew until I was catering large scale events and weddings of 150 guests. I now have a team of people with the joint passion of providing a service without having to leave their accommodation. Now there is a no booking too small policy and with a team we are able to cover a broad range of menus from fine dining to outdoor BBQ."
– Chef Samuel Key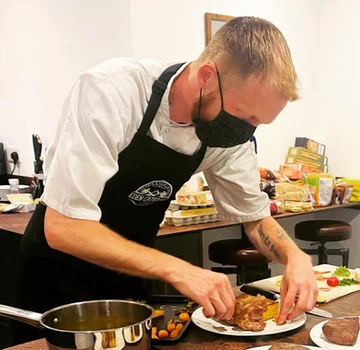 Samuel gets high praise from Tranquil Otter's guests
"Dear Tranquil Otter Team,
Feedback re the personal chef service that Eden Caring / Chef Samuel supplied on our wedding day.
From our business, we recognise the importance of getting things precise, with first-class In-Lodge Dining service and high quality. Samuel exceeds all our criteria
From the moment we were welcomed at our door by him we immediately felt at ease and were confident that we had the right person.
He greeted us with a glass of champagne let us settle and prepared some wonderful canopies which considered our personal tastes and Louise's' allergy (fish)…The food quality, quantity, locally sourced produce and personal thought that had gone into the dishes was exceptional.
Each course was introduced, explained and linked to the local area in one way or another. A personal touch that you only normally see in Michelin-standard restaurants…When Samuel left, it was as though he had never been here.
We put the table in front of the patio doors and the view was stunning. What would we do differently; nothing…except starve the day before!
Best regards
Mathew and Louise"
To book Chef Samuel for your In-Lodge Dining Experience, contact Eden Catering direct using any of the options below and let him know which lodge and dates you are staying with us.
Facebook – Eden Catering Solutions
Instagram – @chef_samuelkey
Website – www.edencatering.co.uk
Contact number – 07563268810
Email – chef@edencatering.co.uk