Hadrian's Wall Festival – 1900 years
2022 marks the 1900th year of Hadrian's Wall. There are going to be year long celebrations and events across Hadrian's Wall running from the Northeast all the way to Cumbria.
The Tranquil Otter is a mile from the Wall. Join in the Hadrian's Wall Festival, walk from Burgh By Sands to Carlisle
If walking isn't your cup of tea here are some events and exhibitions on over then next month or so…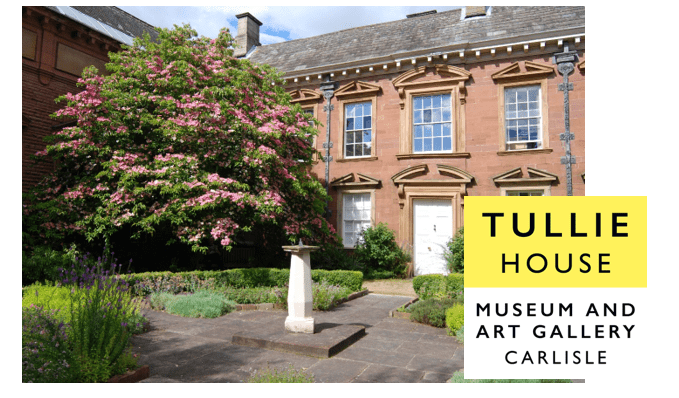 Tullie House – To the Edges of Empire
To mark 1900 years since the beginning of building Hadrian's Wall in AD122, Tullie House has set up an exhibition running from 5th March until 12th June 2022.
The exhibition will feature beautiful and important objects to explore the role of locations and people across the Roman Empire during Hadrian's reign.
When: 5th March 2022 10am until 12th June 2022 4pm
Where: Tullie House Art Gallery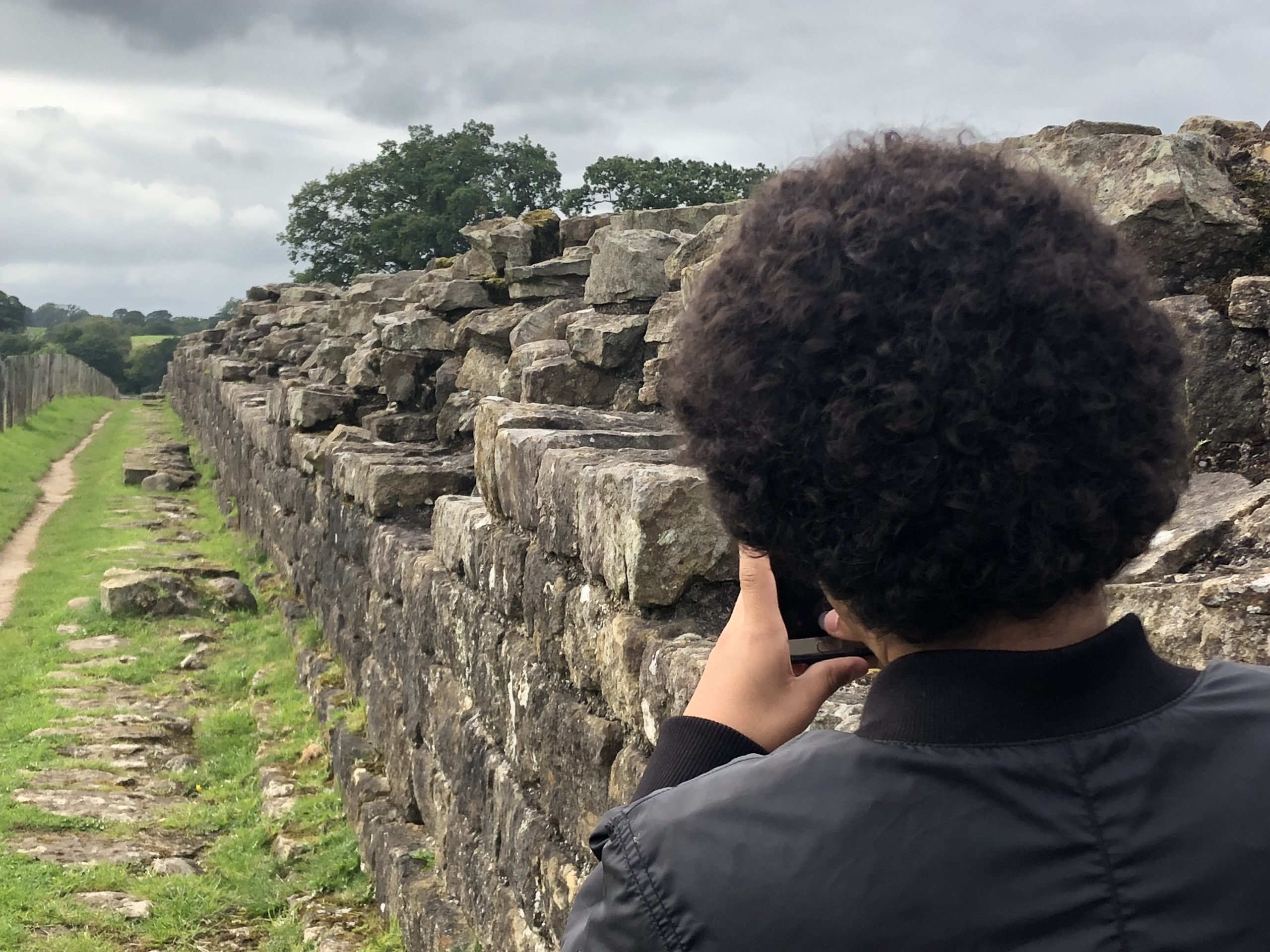 Our Hadrian's Wall
Our Hadrian's Wall is a photography exhibition of works submitted by members of the public will explore what The Wall means to people in 2022, as part of wall wide celebrations of the 1900th anniversary of Hadrian's Wall.
Displayed in the stunning Tullie House gardens, the exhibition will celebrate the dramatic and beautiful landscape of Hadrian's Wall, share cherished memories with The Wall as the backdrop for special occasions, and even document the everyday role of this ancient boundary in modern times.
When: 05 Mar 2022 – 12 Jun 2022
Where: Tullie House Museum and Gardens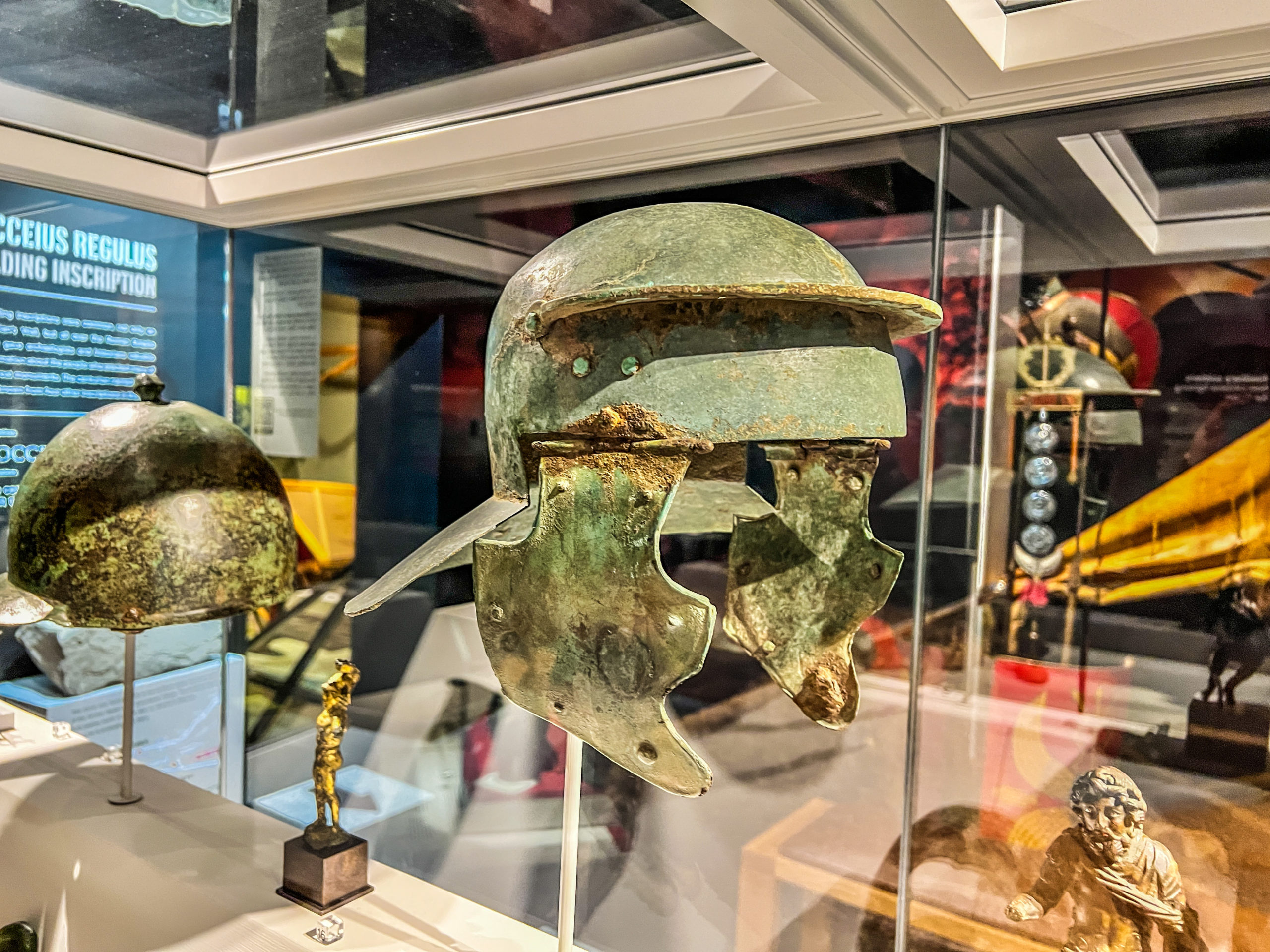 Militaria Exhibition
A temporary exhibition at the Roman Army Museum which has been extended specifically for the Hadrian's 1900 Festival.
The exhibition shows an assembly of military artefacts never seen in public which are on private loan to the Vindolanda Trust.
Over 40 objects are being loaned to the museum from a private collector and highlights include.
• A complete legionary helmet found at a site in Wiesbaden-Erbenheim (Germany) in 1971/72
• Military diploma bestowing Roman Citizenship to LONGINVS SESTIVS who served as a member of a unit of Syrian archers and who were later stationed at Magna, the fort next to the Roman Army Museum.
• A range of fascinating fibula or brooches illustrating the Roman soldier's flair for the decorative.
When: 01 Feb 2022 – 01 Oct 2022
Where: Roman Army Museum, Greenhead, CA8 7JB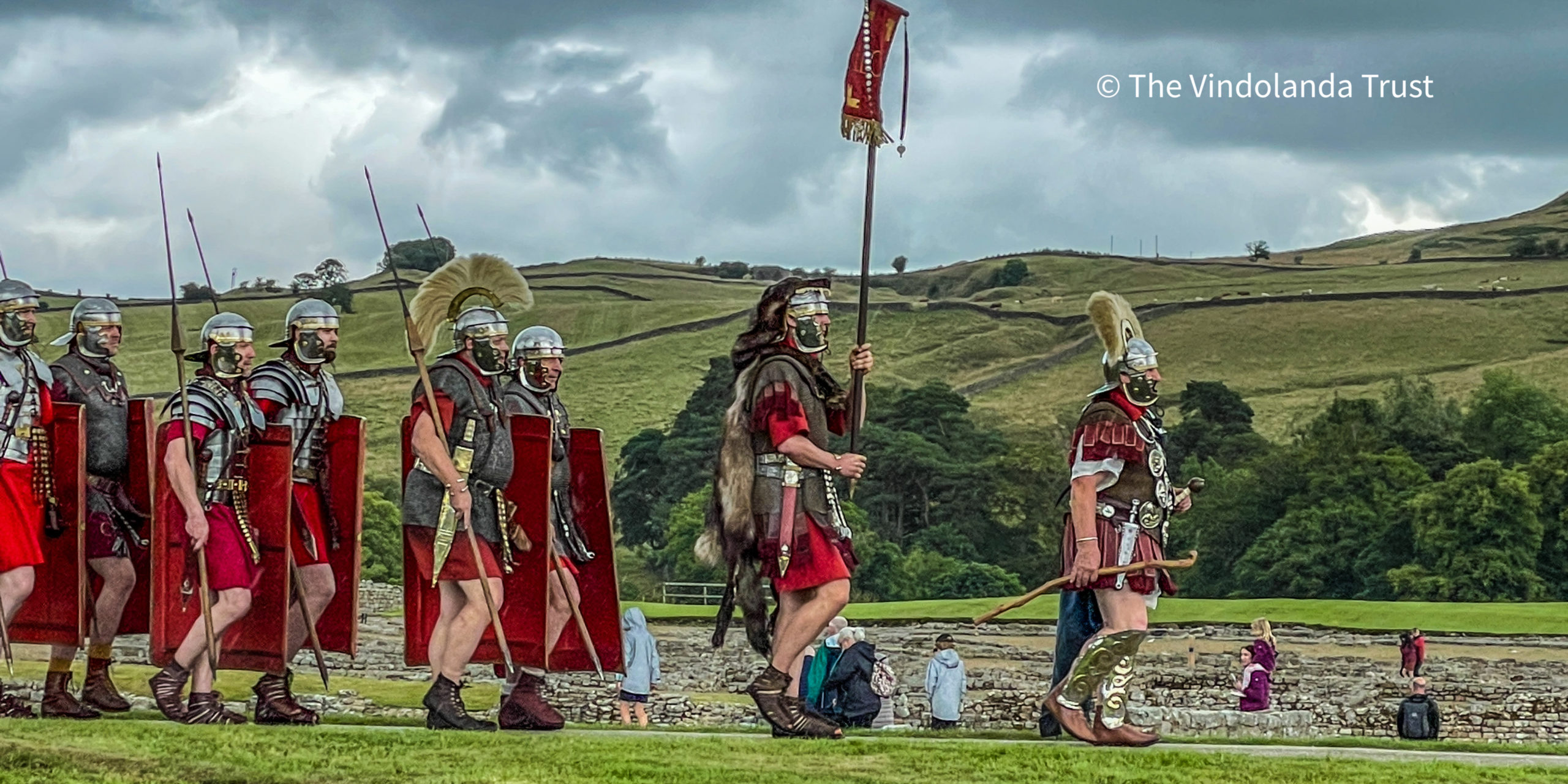 The Eighth Legion
Returning to Vindolanda the weekend of the 9th & 10th April to bring the Roman times back to life.
Main displays will be at: 11am, 1pm and 3pm. Event will run from 10am – 4pm with lots of opportunities to explore the Roman camp.
You will be able to see your name being written in Roman cursive script and find out about Roman surveying and engineering. There will be two torsion artillery machines on display, which will be demonstrated in use.
Soldiers will be available for a chat, and the Medicus will be on standby with some Roman remedies.
There will be offering sacrifices to the gods, and perhaps they might interest you in some nice shoes once your spirits have been lifted!
All the activities other than the military displays will be ongoing, so there will be plenty of time to see everything during your visit.
For more information click here.