What is the difference between a Lake District hike and a walk? Google says hiking is a long, vigorous walk on countryside footpaths. We've chosen five amazing Lake District hikes for you to enjoy in all seasons. 

Five Amazing Lake District Hikes to add to your "To Do " list
1. Caldbeck hike
Birthplace of Wordsworth's Fair Maid of Buttermere whose first husband was hanged for tricking her into marriage. Walk up High Pike, standing at 2,159 feet. Choose from a variety of strenuous walks ranging from 6 miles to 10 miles. These walks are great for views, particularly of the Solway and Scottish Border region. Some of the routes follow the Cumbria Way, which is well signposted. Whichever route you take, finish off at the Water Mill Cafe for cake and tea. 
Things to do: Lake District Walks
2. Meg and daughters hike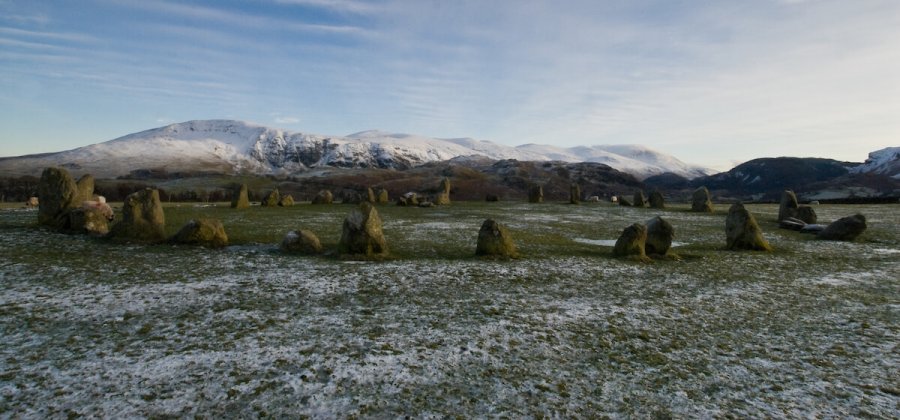 This lovely walk in the Eden Valley includes a mix of mystery, magic and riverside walking. We enjoyed Lacey's Caves and the Bronze Age stone circle, known as Long Meg and her daughters. The stones are said to be witches turned to stone and whoever counting them reaches the same total twice will be cursed. 
Discover Long Meg and daughters
3. Catbells hike
Said to be named as the lair of the wildcats that once roamed the Lake District. This climb is an excellent hike for views over Keswick, Derwent Water and Borrowdale Valley. Depending on the approach you take, your ascent may include some scrambling. Once at the summit, enjoy the panorama of Skiddaw, Lonscale and Blencathra. Download a map for a strenuous hike including Catbells from "Manage your booking" section of our website.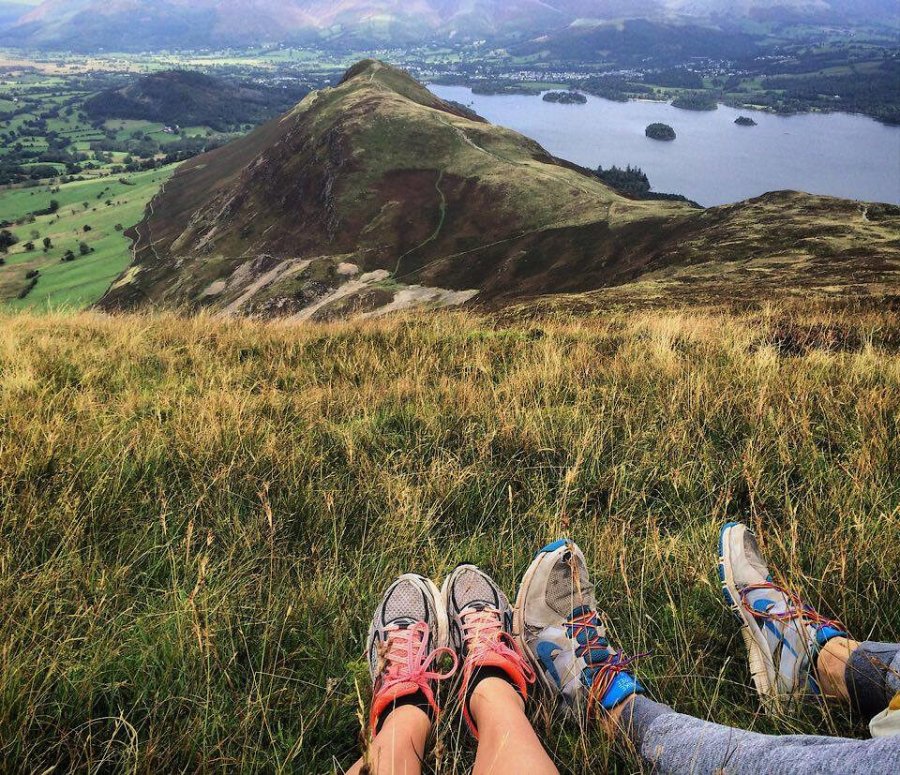 4. Latrigg hike
Latrigg is a lovely hike from Keswick.  We went via Spoonygreen Lane. Even though it was drizzly, the views were amazing. A convenient bench and on a sunny day, that's where I would have had my coffee break. Nobody knows where this little mountain got its name, but its fame has spread as a place to launch gliders. Look out for them riding the thermals above you.

5. Aira Force and Gowbarrow Fell hike
Aira Force and Gowbarrow Fell
is a varied and exciting hike. The approach by the glades is pleasant and calming. Take a coin to press in the tree for luck.  See the waterfall where, in Wordsworth's poem, the beautiful but tragic Lady Emma plunged to her death, when startled from her sleep-walking by the touch on his return of her oft-wandering but ever-longed-for lover, Sir Egalmore. The waterfall area can be busy, but once you get to Gowbarrow commons, the crowds have gone away. 
Help is at hand
Let us know if you'd like to have copies of these five amazing Lake District hikes ahead of your stay. We can also give you information about which ordnance survey maps to use.
 A version of all five walks can be downloaded from the "Manage your booking" section of our website.