Ever wondered whether it's magic or trickery that makes the fairground fascinating? Wonder no more, find out at the Fantastic Fairground Factory exhibition at Tullie House.
Award-winning Tullie House Museum and Art Gallery
The Fantastic Fairground Factory exhibition shows Tullie House at its best – an exhibition that is both fun and educational for adults and children alike. This presentation inspires curiosity as the hands-on exhibits and requires the visitor to think about pulleys, levers, ratchets and the like. Fantastic indeed!

Fantastic Fairground Factory
This mechanical marvels exhibition is all about automata, machines that perform predetermined functions in accordance with coded instructions, such as robotic arms on assembly lines where the machines replace human work to speed up processes while reducing risk to humans. Fairground rides are also automata – of a special kind.  This is the theme of the Fantastic Fairground Factory. Among the installations is a handle-operated spaceship.  Watch it take off and then come back down to earth. Interactive displays draw you in with the action, humour and vibrancy, while the "make your own automata" exhibit invites you to think about the science behind "making things work".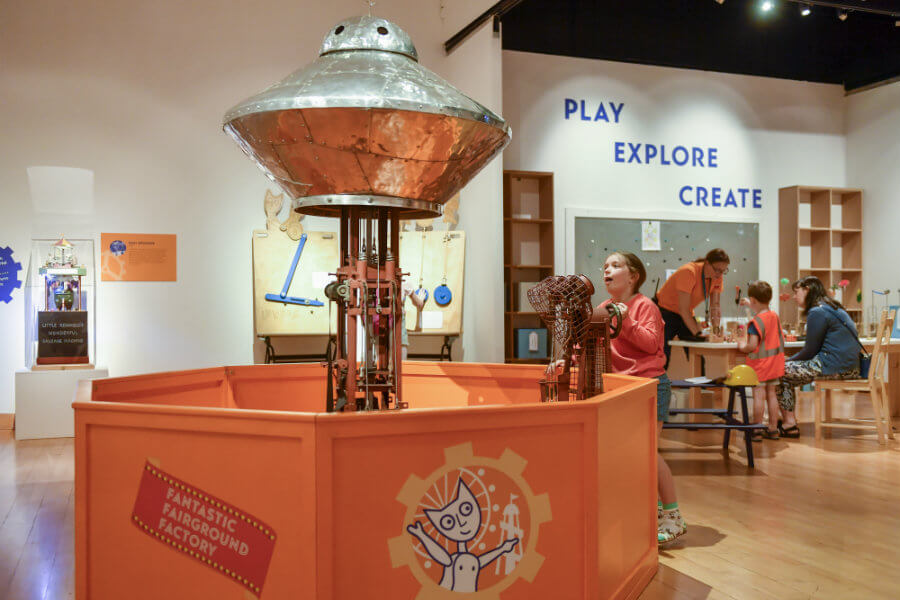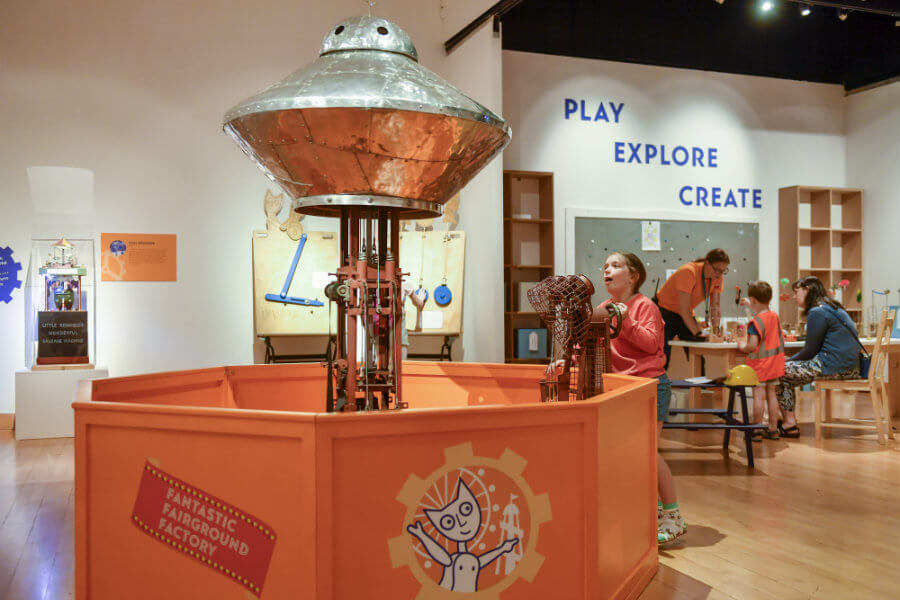 The Fantastic Fairground Factory makes art, science and engineering accessible to children and adults alike. An interactive and immersive introduction to science in the real world.  A highly enjoyable outing throughout Summer 2019.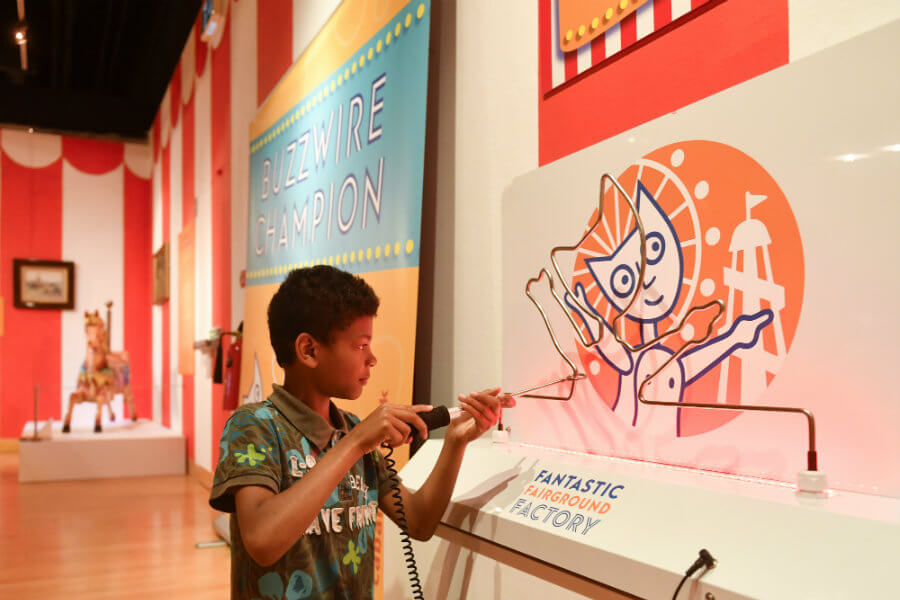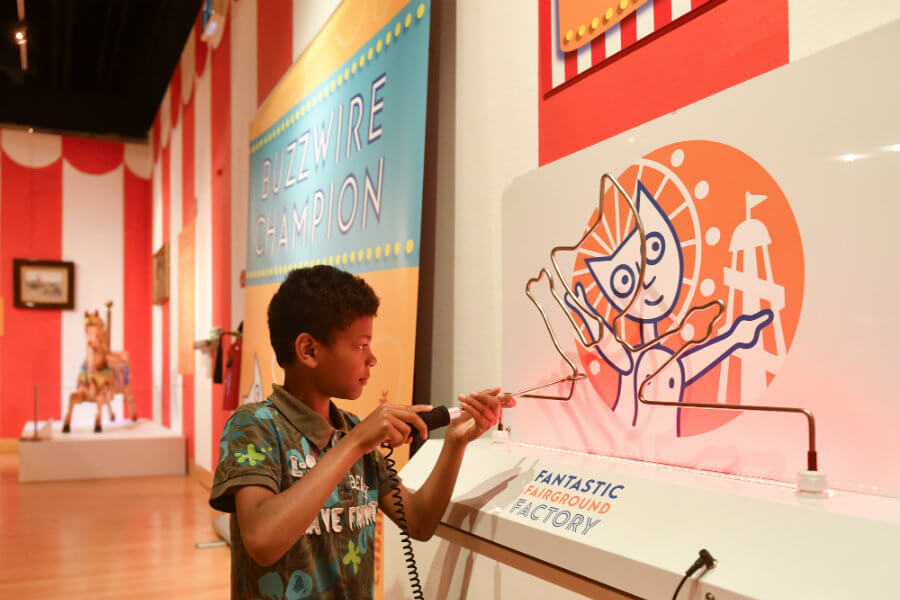 Be astounded by the spectacular Fantastic Fairground Factory Exhibition at Tullie House this Summer.
• Discover the wonders of gravity with an interactive helter-skelter marble run. • Baffle the senses with optical illusions and the Hall of Mirrors. • Discover characters and tell stories with a mechanical shadow puppet theatre. • Get a glimpse into the future and have a go on the Wheel of Fortune. • Impress with games of skill to test reflexes and nerves of steel.

Workshops and drop-ins
Tullie House is also running bookable workshops and drop-in to let you get more hands-on and enhance the experience of the exhibition.  The bookable sessions take place between 11 am and 12 pm every Tuesday during the summer.  Each session follows a particular theme, such as fairground paper sculptures, carousel horses or festival masks. Family craft drop-ins are offered from 1.00pm – 4.00pm, every Tuesday, Thursday and Saturday. Find out more details about this exhibition and others at Tullie House Museum and Art Gallery on their website at
www.tulliehouse.co.uk/events