Forest Bathing in Whinlatter
Forever into mindfulness, we spoke of forest bathing this time last year in our blog on the
Art of Forest Bathing
when Leah and I retreated into the tranquility of the woods around the Lough.  So, I was delighted when appeared an invitation to relax and unwind in Whinlatter Forest on a guided forest bathe, £20 for three hours. Naturally, I booked and am delighted to say that I thoroughly enjoyed the experience. I was completely immersed in nature, so much so that I forgot that I was in the company of others.
Forest Bathing Rendez-vous
We met at the Noble Knott car park, opposite the viewpoint to Bassenthwaite Lake on Whinlatter Pass and were met by Jenny Grange from Lakeland Well Being.  It was a small group, four of us altogether.  I was not sure what to expect, except that forest bathing is based on a Japenese therapy to reduce stress.  Jenny provided really detailed and interesting information about forest bathing which is available on her facebook page
www.facebook.com/lakelandwellbeing
.

Mindful Walking
The session started with mindful walking, being aware of movement in the woods, from the swaying of branches and grasses in the breeze to bees and insects moving around.  We were so mindful that a bird in Jenny's path was observing her to assess if she were a threat, whilst we were trying to make out if the bird was dead or alive.  Mindful walking is not just for humans.

Jenny then invited us to look out for textures, to touch and feel.

In the past, I have walked the paths of Whinlatter Forest with Leah, just for the fresh air and views.  But much in the forest becomes apparent only when walking with mindfulness.

Invitation to open awareness
We ended up in a secluded clearing away from the paths and were invited to find a spot and connect with nature.  Jenny produced mats for us to relax on.  We were encouraged to find a tree, touch it a speak to it.  I could only bring myself to whisper.

We were encouraged to take our shoes off. I would highly recommend this as it brings about a sense of complete relaxation.  As they say "in for a penny, in for a pound".

Tea ceremony
And then there was tea. Jenny managed to get a fire going and provide hot water.  I would prefer not starting a fire in the woods, I'd rather bring a flask of hot drink.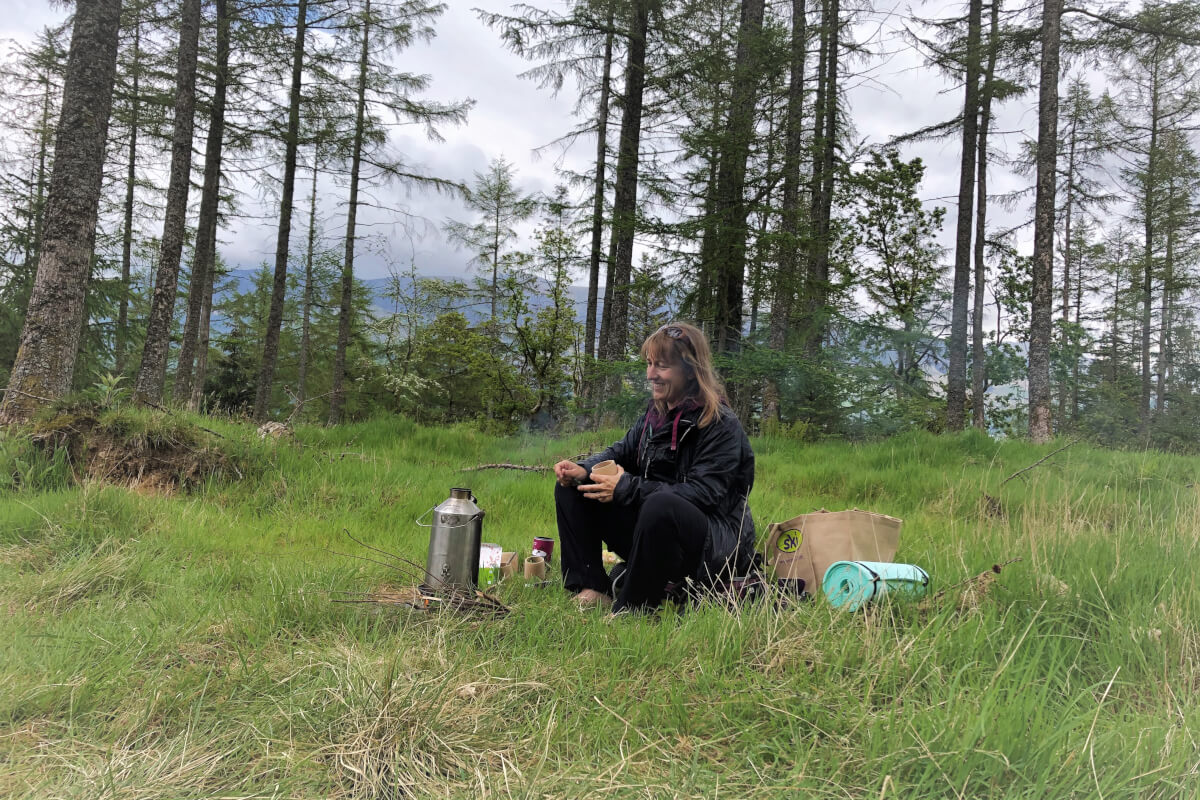 I settled for hot chocolate after a gentle snooze.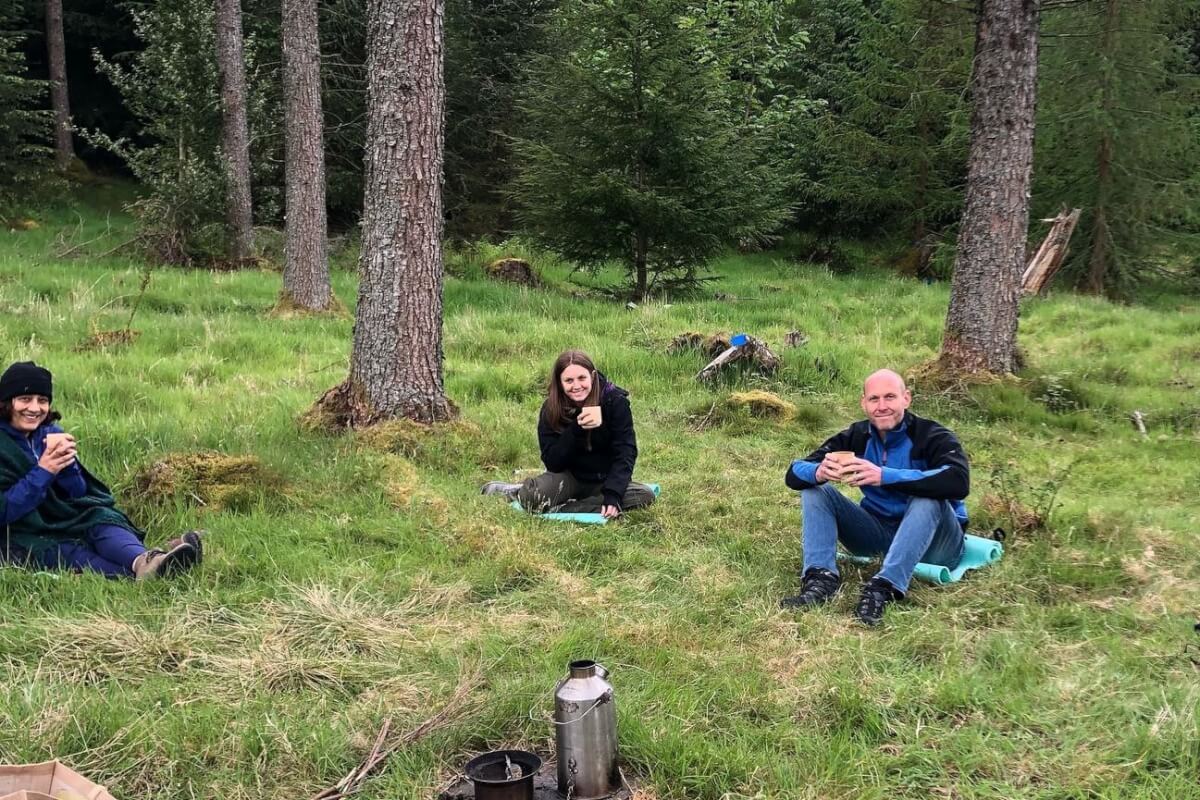 If you fancy a guided forest bathing session, please contact Jenny via her facebook page at
www.facebook.com/lakelandwellbeing
You can, of course, bathe without a guide. You will need the following: •Sturdy footwear •Warm clothes •Hat (I would recommend this) •Waterproofs •Water bottle •Flask of hot drink •Snack.
The art of Forest Bathing in Cumbria