There's nothing to beat winter walking in the Lake District and Cumbria on a crisp sunny winter day. The visibility is extraordinary and the air has sweetness that you just can't find anywhere else. While everything looks beautiful, it makes sense to do a bit of preparation for winter walking.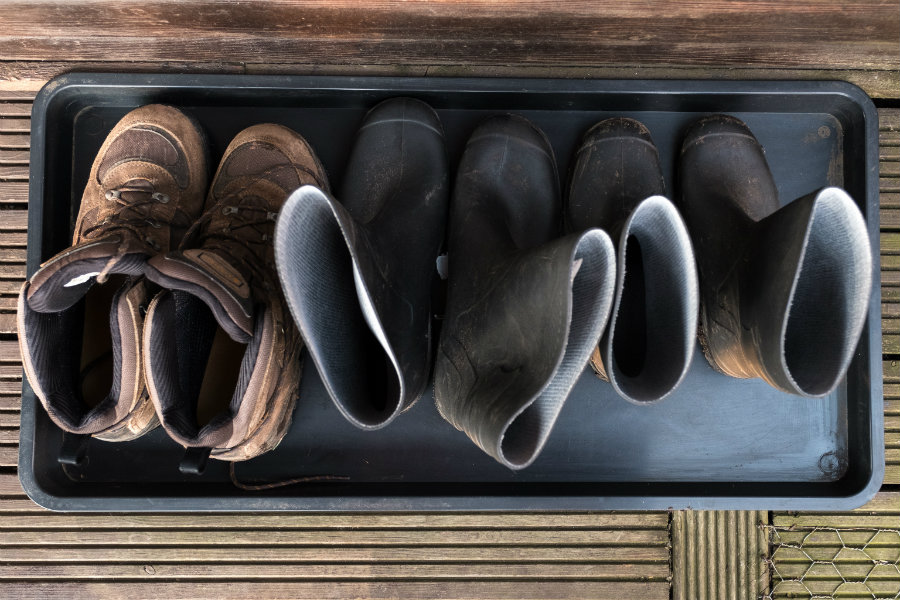 The Scottish comedian Billy Connolly once said: "There's no such thing as bad weather, it's just the wrong clothing." This quotation is the perfect attitude to take when walking in the Lake District, along the Solway Coast or close to Hadrian's Wall. With a bit of common sense, we're pretty sure you'll fall in love with winter walking across the County.
A checklist for winter walking in the Lake District
Let someone know where you are going: If you're unsure of the area or are going walking alone, let someone know where you will be going. It's just a basic safety precaution for wintry days when it gets dark quite early.
Be realistic about your timings: This is just a basic rule of thumb. Allow yourself an hour for every 2.5 miles, and allow more time if you are tackling some hills.
Check the weather before you go: You can call 0844 846 2444 for a weather update, or you can look at the Weatherline website – http://www.lakedistrictweatherline.co.uk/
Maps and or GPS – Mobile signal can be patchy, so we recommend that take a map with you to give you your bearings.
Take some food and a hot drink: If you are just going for a short walk, there are lots of great tea-shops and cafes around the area. If you are planning to be out for a while we recommend taking a flask of tea or coffee with you, especially if it's cold. We have put flasks in our lodges for guests to use during their walks and outings.
What to wear
Sensible footwear: It doesn't matter whether you are going for a gentle woodland stroll or want to try something more adventurous, walking boots with a good sole pattern or trainers that are designed for 'trail walking'' are recommended. Regular trainers can slip and you won't get proper ankle support.
Hat and gloves: It might sound like overkill but take them with you. You might not need them, but weather can change very quickly in Cumbria, so you might get cold on the way back.
Wear layers: The ideal layering is something along the lines of long-sleeved t-shirt, a thin fleece, and a waterproof jacket. This way you are covered for all eventualities.
While walking
Make sure you are visible: For many walks around the Lake District and the Solway Coast, there may be a bit of road walking. So make sure you are facing oncoming traffic so you can be seen easily.
Be mindful of time: During the winter months it does get dark from mid-afternoon onwards, so make sure you plan your walk so you aren't fumbling around in the dark. If you think you'll be out towards the end of the afternoon, we recommend taking a head torch with you just in case.
With a little bit of thought and the right clothing, we're confident you'll become a winter walking convert. You will find a selection of circular walks on our website.
Click here
.