Meet Leah – Queen of the Realm
Leah is our dog. Once you arrive at the Tranquil Otter, you'll be welcomed by Gillian and soon afterwards you'll no doubt meet Leah – Queen of the Realm. Many of our guests love Leah and Leah will return your love. If you look at our
Trip Advisor reviews
 or our
Facebook Page 
– there is many a nice word said about Leah.
Feeding the ducks, geese and swans with a coffee in hand of a morning was a joy, as were the visits from Tazeem & Nick's family dog, Leah. A friendlier animal you couldn't wish to meet.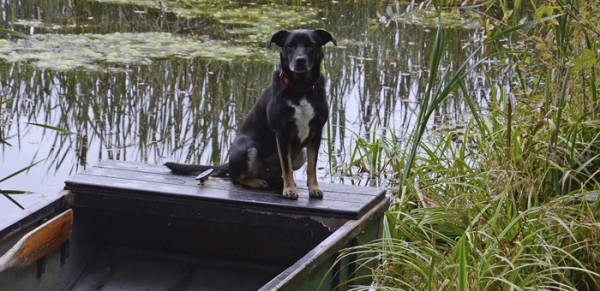 Alas, we need to tell you more
Leah is like an errant teenager, falls in love easily and forgets her commitments to the family. We have been known to go out in the dark and call for her to come home for her dinner. Somehow Leah manages to convince people that she is not well fed and has been locked out. None of this is true. Leah has a fabulous diet, you can probably tell by her lean figure and shiny coat. She is also
diflucan online drug
well loved by us all.
We'd like your help
Leah loves to roam, the Tranquil Otter is her home. We let her roam with the cooperation of our guests. Leah will find you the minute that you are about to have breakfast, lunch, dinner, or a snack. Please don't feed her, as she always finds her way home for dinner. Leah has strict instructions not to go onto the deck of the lodge or inside lodges. Please help us by not inviting her in. This is the first time Leah was caught out on camera. As you can see, the guest invited Leah in and Leah was too polite to say no.
Feeding Leah
You've fallen in love and would like to give Leah a treat. Please give the treat to Nick, Tazeem or Gillian and we'll make sure that it is incorporated into her daily feed.
Walking Leah
Leah loves walking and will guide you around the Lough. If you'd like to take Leah for a walk, just let us know. A quick email will be fine.
Read more
about Leah as a puppy.