Things to do : Parks & Beauty Spots
In terms of beauty spots, there are so many to choose from. Bitts Park in Carlisle is great for families and couples. The river and Hadrian's Wall path runs through it. Parking at CA3 8UL. The Hadrian's walk from Beaumont to Carlisle passes through the Eden Valley and on a sunny day there is no better place to picnic than between Monkhill and Grinsdale.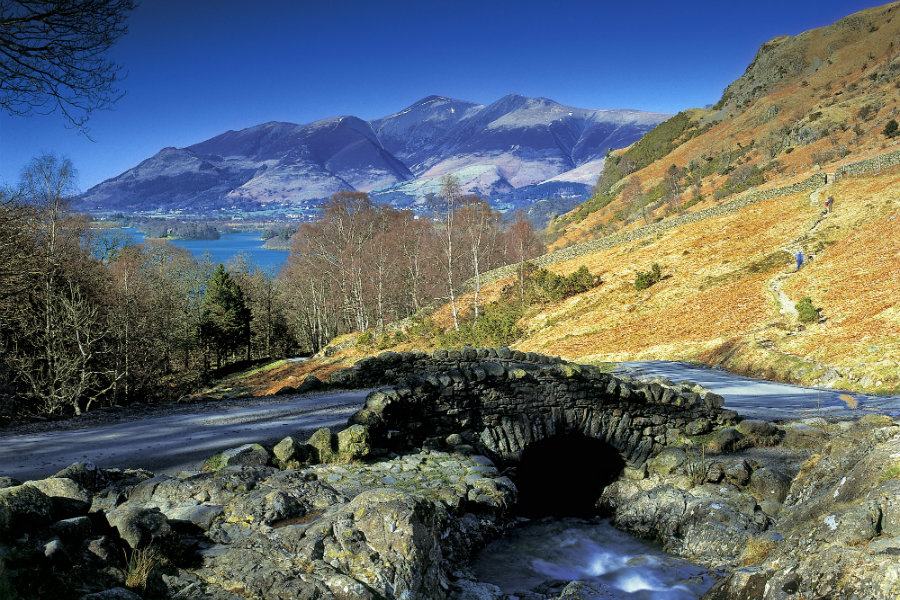 Ashness Bridge and Bowder Stone, classic Lake District walk which takes you round the lovely tarn of Watendlath.  Bowder Stone is the Lake District's version of the Leaning Tower of Pisa – only it's a massive boulder.  To be found in the Borrowdale Valley just off the main road between Grange and Rosthwaite. More information about the Bowder Stone can be found on the National Trust website.
Talkin Tarn Country Park, a glacial lake and country park with boating near Brampton with fantastic tea room, a children's play-area and accessible footpath around the tarn suitable for pushchairs and wheelchairs.
01697 73129 | CA8 1HN | 16 miles| More details at carlisle.gov.uk/talkintarn/
Hutton in the Forest, A magnificent medieval house of six periods from mid 14th to mid 19th centuries with gardens known to have been established around 17th century. Part of Cumbria's living heritage. Explore terraces, topiary as well as walled gardens and ponds. Pets need to be on a lead.
017684 84449| CA11 9TH | 19 miles. More details at hutton-in-the-forest.co.uk
Acorn Bank Garden, delightful garden renowned for its herbs and old English fruit, with a superb tea room and woodland walks, as well as working watermill.
01768 361893 | CA10 1SP | 32 miles. More details at nationaltrust.org.uk/acorn-bank
Kirklinton Hall & Gardens, a beautiful setting for a picnic. A fire-ruined 17th Century house and Gardens being restored over time. Part of Cumbria's living heritage. The main hall of the house is now under cover. Great setting for a picnic, some snacks available on site.
016977 48850 | CA6 6LX | 19 miles. More details at kirklintonhall.co.uk
Aira Force Waterfall, have you seen a waterfall recently? If not then check out Aira Force, an impressive 60ft waterfall in a glaciated valley. Great for a day out, expect it to be busy.  Take the M6 or the scenic route along the A591 to Ullswater. Download an intermediate walk around Aira Force and Gowbarrow Common, available from the National Trust website.
01768 482067 | CA11 0JS | 33 miles. E-mail ullswater@nationaltrust.org.uk
Other beauty spots
Crummock Water, lovely woodland walks leading up to the water. Take a picnic or have lunch at Kirkstile Inn, Loweswater, CA13 0RU, 33 miles.
Bassenthwaite Lake, start at the Dodd Wood car park and walk from More House to St Bega's Church on the banks of Bassenthwaite, the only lake in the Lake District. All the others are meres and waters. I'm sorry to say that I don't know the difference, except that there is one. See the Lake District National Park website for more details on this walk.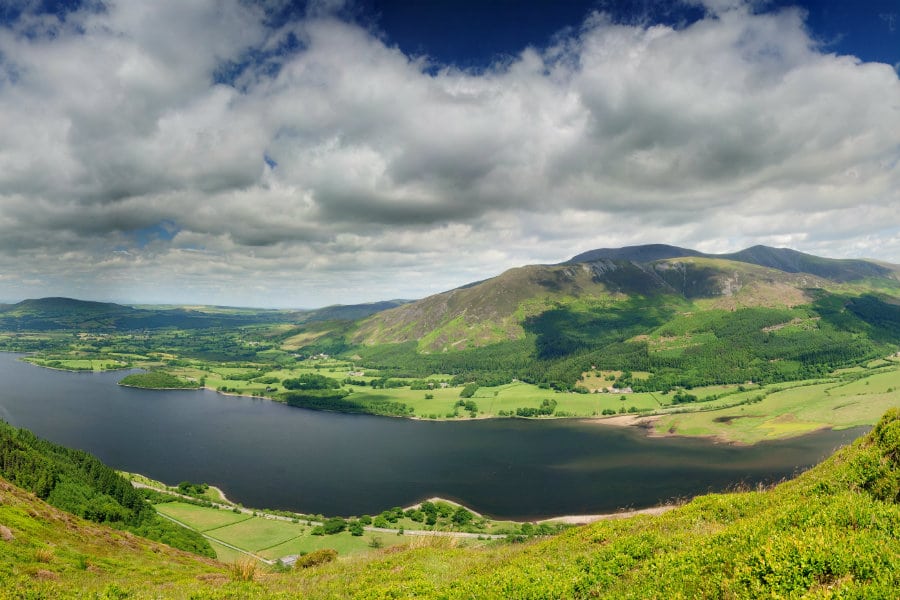 We recommend
Day out exploring Aira Force, lots of climbing followed by picnic or lunch at National Trust cafe or trip on Ullswater steamer.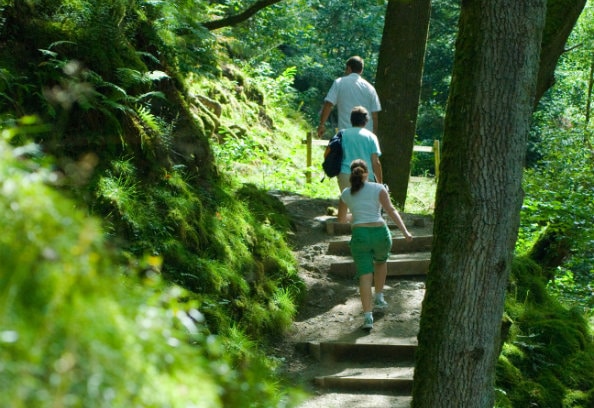 Day out to Acorn Bank. Check their website for events during your stay.
nationaltrust.org.uk/acorn-bank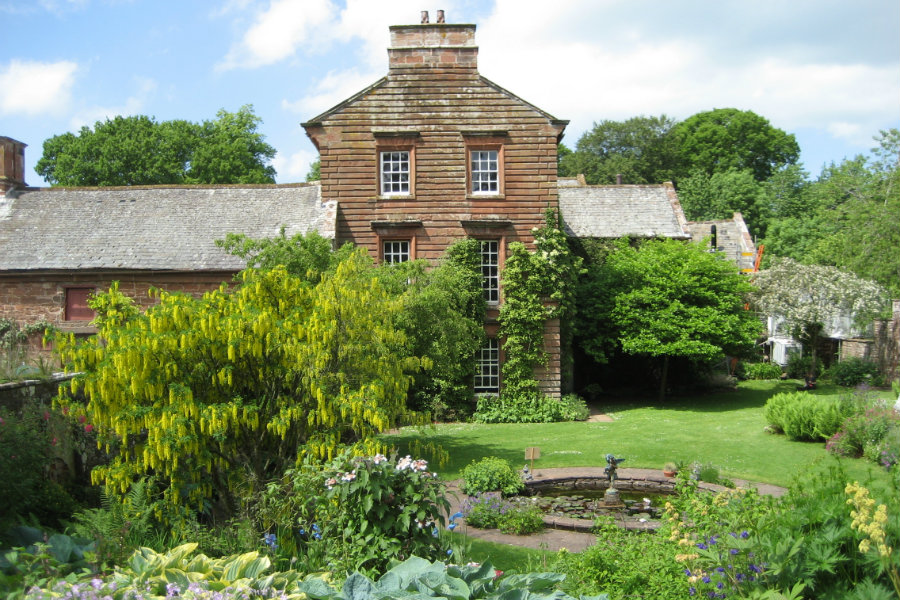 Talking Tarn, there is plenty to do on site as well as a cafe.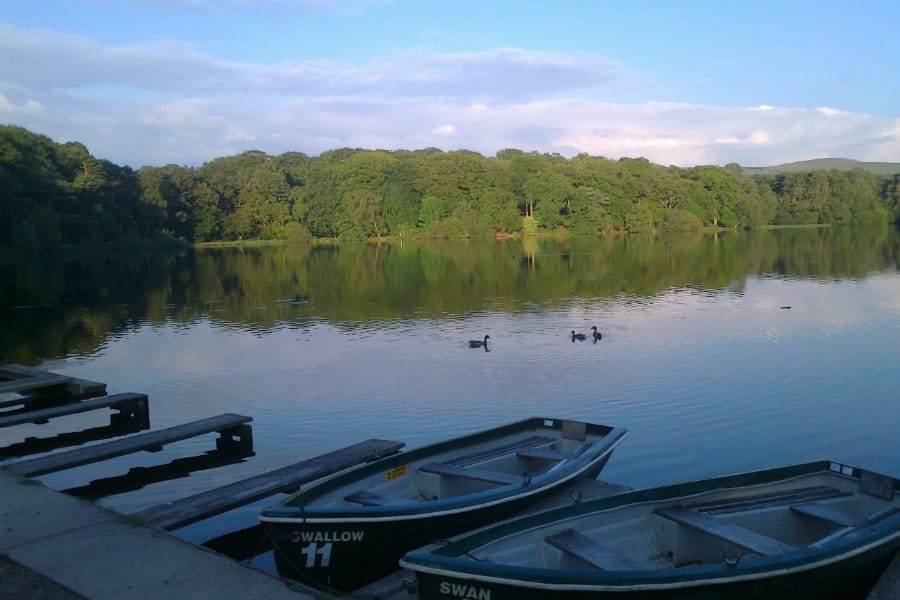 Kirklinton Hall, there is public footpath through their site and there is a natural pool if you fancy some wild swimming just off the site.
Crummock Water, a great place to swim and picnic.