Things to do: Activities
Lake District Activities. Enjoy the outdoors, around Carlisle, Solway, and the Lake District. In this section, we've set out how to organise cycle hire, and learn to fish and shoot.
Cycling
Cycles can be hired from Border City Cycle Hire online from their website bordercitycyclehire.com, contact details: email info@bordercitycyclehire.com or 01228 808253. Cycles are delivered to your lodge. Please ensure that you let Mike know your lodge for delivery of the bikes.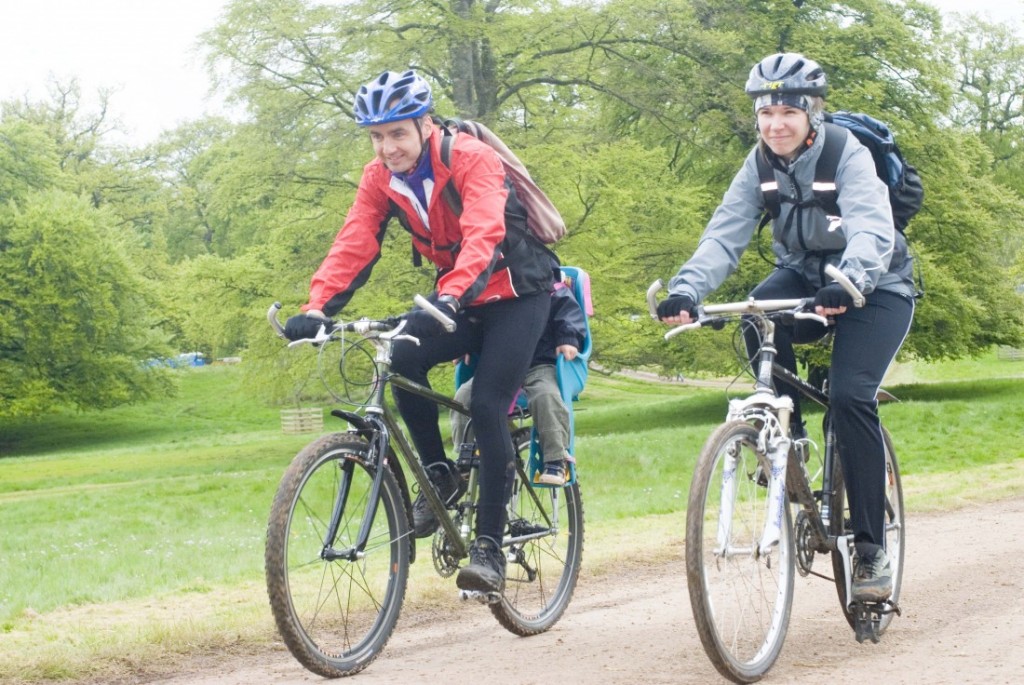 Fishing and Shooting
Learn to fly fish on the Lough, fly casting and fly fishing tuition is available at the Lough with AAPGAI (Association of Advanced Professional Game Angling Instructors) Glyn Freeman.
Contact details Glyn Freeman
Mob: 07808 563788 or email to book.
Please discuss arrangements with the individual instructor. All equipment is provided for a maximum of three people and does not include Environment Agency rod license.
Indicative Rates for fly fishing tuition
Personal Tuition hourly rate is between £25 – £40 per hour.
Half day of three hours is £70 – £95.
River Eden Fly Fishing experience, your instructor will pick you up and take you out fly fishing for Salmon, trout, grayling and sea trout depending on the time of the season on the river Eden. The rate includes tuition and guiding, use of any equipment needed, one river Eden permit and does not include your Environment Agency rod license.
Half day package of three hours is £95 for one person. Additional people may be added at £50 per person.
Full Day Package of six hours is £180 for one person. Additional people may be added at £50 per person.
To buy a rod license on-line – gov.uk/fishing-licences/buy-a-fishing-licence
Fish Farm
New Mills Trout Fishery and Fish Farm, near Brampton, a great day out, see more details at newmillstroutfarm.net/ contact James on 01697 741115 or info@newmillstroutfarm.net.
River Fishing Permits
River Eden and River Caldew permits, (March 15-October 14) Permits are available for Carlisle Angling Association stretches of the River Eden and River Caldew from March to October. Phone Carlisle Tourist Information Centre for more details (01228 625600).
Fish the Viking Way
Haaf Net Fishing, experience the traditional method of catching salmon on the Solway. Available from June 1-September 9, between 4 and 5 hours fishing followed by a salmon dinner at the Highland Laddie for £75. Please note that 48-hour notice required as a licence needs to be organised before you can fish.
Contact Mark Messenger at highlandladdie@talktalk.net / 01697 351839.
Clay Pigeon Shooting
The Green Quarries shooting ground at Rosley, near Wigton (about 15 minute drive) has a wide variety of simulated targets and is said to be one of the foremost establishments of its type in the country. Equipment and tuition is available for hire. Lessons for individual tuition, small groups, beginners, youngsters, ladies and game shooters. Read our blog.
Must be booked in advance. 016974 76392 / CA7 8BU / 10 miles. More information at greenquarries.co.uk
Something Different
Kankku, top of my list. I enjoyed it tremendously as a passenger with Nick driving. Why not try yourself, 4×4 driving off the beaten track and sometimes up boulders. We took the train from Carlisle and parked at the short stay carpark at the Station. Change at Oxenholme and allow plenty of time for the interchange. The Kankku offices are very close to the train station.
015394 47414 / LA23 1AD / 63 miles. More information at kankku.co.uk
The Lake District Sheep Dog Experience, a unique and rewarding experience. Guests who have tried it, loved it.  A bit of a trek, definitely worth it.
07788 298432 / LA8 8HX / 61 miles. More information at lakedistrictsheepdogexperience.co.uk 
Eden Rock, one of the largest indoor bouldering walls in England. Great for beginners and veterans alike.
01228 522127 / CA1 3NQ / 8 miles. More information at edenrockclimbing.com
Urban Adventure at Bitts Park, is a high rope adventure in the centre of Carlisle with a choice of height at 4m and 8m.
0845 519 1782 / CA3 8UZ / 7 miles. More information and online booking at urban-adventure.co.uk
Microlight Flight Tandem. Fly around the region. Fantastic!  DISCOUNT FOR TRANQUIL OTTER GUESTS.
01228 526461 or 07711 064851 / CA6 4NW / 13 miles. More info at cumbria-microlight-training.co.uk
Go Ape at Whinlatter. An assault course in the trees with some Tarzan swings and aerial zip wires between trees. Ideal for the adventurer in you.  It's best to book from their website before you set off. Allow about an hour so that you can get there 15 minutes before your time slot. They do start on time. The Go Ape reception is a wooden lodge left of the visitor centre when approached from the car park. See the website for details about Go Ape and Forest Segway Riders. Make sure you take change for the car park.
0845 643 9215 / CA12 5TW / 30 miles. More information at goape.co.uk 
Mirehouse. Beautiful historic house and gardens with activities including a zip wire across a stream. Play areas are according to age-group (our boys were always attracted to the area meant for older children…).  The car park to the house has a tea room (open from late March until the end of October from 10 am to 5pm) and is the start of a fabulous walk to the famous osprey viewing point at Dodd
01768 772 287 / CA12 4QE / 30 miles. More information at mirehouse.com
Newlands Adventure Centre.  Climbing, abseiling and ghyll scrambling are available as day courses for you to try. Sessions are suitable for adults and children. Children under 7 need to be accompanied on activities and some activities are not suitable for children under 8.
017687 78463 / CA12 5UF / 32 miles. More information at activity-centre.com 
Energi Carlisle's Trampoline Park.
01228 210215 / CA2 5RS/ 5 miles. Find out more at energiparks.co.uk/carlisle
We recommend
We recommend cycling on the Solway and can provide maps. We recommend the Solway Plain for leisurely cycling.